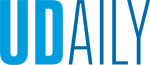 Trash removal protocol updated
Article by Custodial Services February 08, 2021
Cleaning protocols changed to minimize person-to-person contact
In response to the COVID-19 pandemic, Custodial Services is making operational changes to its cleaning protocols to minimize person-to-person contact, while remaining committed to keeping the campus work environment safe for this community.
Beginning Feb. 15, Custodial Services will implement the following protocols:
Floors in private and open offices will be cleaned or vacuumed on a weekly basis.
Occupants will be responsible for wiping down touchpoints in their own spaces. Custodial Services can supply disinfecting wipes upon request.
Individual trash receptacles located at employees' desks will no longer be emptied by the custodial staff. Individuals will be responsible for emptying both landfill and recycling trash in the larger receptacles that will be provided in common areas.
Employees who would like to have their trashcan(s) removed from their area or who have questions about these changes should contact their custodial manager or Chondra D'Amato at dragnfly@udel.edu. The contact information for custodial managers can be found at Facilities, Real Estate & Auxiliary Services - Custodial Services.
The Custodial Services unit of Facilities, Real Estate and Auxiliary Services (FREAS) is dedicated to providing a clean, safe and healthy environment for all faculty, students, staff and visitors.