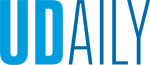 'Arsenic and Old Lace'
Article by College of Arts and Sciences communications staff Photos and images courtesy of the Resident Ensemble Players February 23, 2021
UD's Resident Ensemble Players to present classic comedy in new audio production
The University of Delaware's Resident Ensemble Players (REP) professional theatre company will continue its imaginative and COVID-compliant season by presenting the classic, quirky comedy Arsenic and Old Lace.
Like the REP's other performances this academic year, adapted to conform to the health and safety restrictions imposed by the coronavirus (COVID-19) pandemic, Arsenic and Old Lace will be an audio performance available free through online streaming from Friday, Feb. 26 to May 16.
Director Steve Tague, a REP member, said the comedy is a good fit for audiences who may be feeling the stress of COVID and will welcome the distraction and pure fun of a comedy that remains extremely popular even 80 years after its premiere.
"I guess you would call it a chestnut because it's a particular kind of reliable American comedy that wins and works no matter what," Tague said. "There is no moral or message to this story. It is a show that is just for laughs, and we could all use a good laugh now more than ever."
The production is described as a rollicking comedy — the kind that replaces anxiety with belly laughs and tension with tickled funny bones.
The audio production is a one-hour adaptation for radio, featuring the colorful members of the mad Brewster family. Drama critic Mortimer Brewster discovers that his seemingly sweet old spinster aunts have a nasty habit of poisoning lonely old men with a glass of homemade elderberry wine and then burying them in the cellar of their Brooklyn home.
Adding to the madness are Mortimer's brothers, Teddy, who believes he is Theodore Roosevelt, and Jonathan, a homicidal fugitive who looks like Frankenstein's monster thanks to the botched plastic surgery performed by his alcoholic accomplice, Dr. Einstein.
The production will be available online at the REP's website.
What's next for the REP
The REP will conclude its 2020-21 season with The Poirot Mysteries, audio productions adapted from two of Agatha Christie's popular short stories, each featuring the brilliant Belgian detective Hercule Poirot.
The King of Clubs will begin streaming on March 26 and The Cornish Mystery on April 23.
Both mysteries have been written and directed by REP member Michael Gotch.