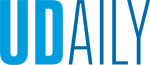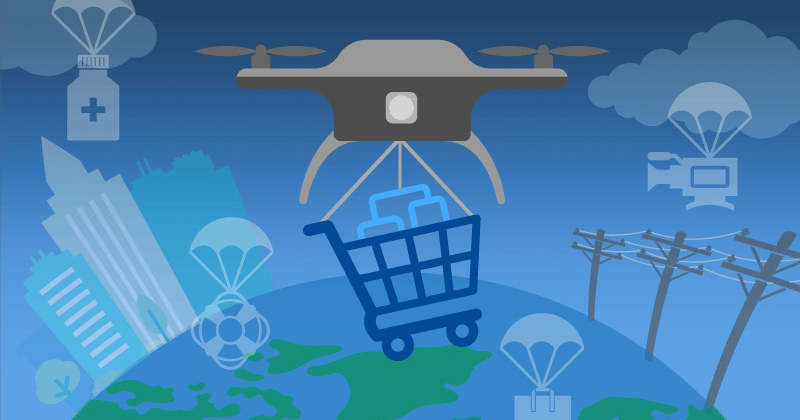 Drones delivering during pandemic
Article by Adam S. Kamras Illustration by Cindy Dolan February 25, 2021
Award-winning UD PCS program prepares pilots for growing industry
Considered to be ahead of their time by playing country rock music in the late 1960s, the Flying Burrito Brothers borrowed their band name from a group of Los Angeles musicians who had been gathering for jam sessions. More than 50 years later, it might be the perfect time to borrow – but more appropriately apply – the Flying Burrito Brothers moniker once again.
While the coronavirus (COVID-19) pandemic has led to a continual parade of ground delivery vehicles in every neighborhood, residents of some communities are also receiving packages of food, medications and other items via drones operated by trained, licensed remote pilots.
In a May New York Times article, "The Drones Were Ready for This Moment," Miriam McNabb, editor of an industry news site, Dronelife, and CEO of an online drone services marketplace, Job for Drones, said, "This is the moment when the drone industry gets to show what it can do. Things like drone delivery are lifesaving applications that are changing people's perceptions of drones."
The University of Delaware's Division of Professional and Continuing Studies (UD PCS) has been preparing students for this moment since March 2018 when it launched its award-winning Professional Drone Pilot: Ground School and FAA Part 107 Test Prep program. Over the last three years, the program has been providing comprehensive training and preparing drone pilots for the Federal Aviation Administration's airman knowledge test, which must be passed to earn the FAA Part 107 remote pilot certificate that is required to legally fly a drone for commercial use.
Presented in a live-online format via Zoom on the mornings of April 17, 18 and 24, course topics include regulations, airspace, weather, loading and performance, and operations. The exam, which is conducted at an FAA-certified testing center, ensures that commercial drone pilots have the ability to act responsibly, coordinate with air traffic control in case of emergencies, read aeronautical maps, and abide by all regulations.
Owned by Google's parent company Alphabet, Wing became the first drone delivery company to receive FAA approval to conduct test flights in the United States in April 2019. Six months later, Wing began delivering household goods and meals from Walgreens and local restaurants to a limited area of Christiansburg, Virginia. It has experienced a jump in demand during the pandemic, especially for medicine, toilet paper and groceries, and expanded its services last summer by delivering school and library books via drone.
In Mobile, Alabama, Rouses Markets is testing a drone delivery service. In a press release announcing the initiative, Rouses Markets CEO, Donny Rouse, said drone delivery is the fastest and safest means of delivery from store to door and can save customers time and money. A Walmart in Grand Forks, North Dakota, is also flying items to customers' homes, where orders are lowered by cable from a height of about 80 feet to their backyards.
Some of the other COVID-19-inspired uses of drones have included sanitizing city streets, delivering personal protective equipment to hospitals and transporting coronavirus test samples from health facilities to laboratories. Several companies are developing drones with the power to sanitize entire stadiums in a few hours.
The FAA projects an increase in commercial drones operating in U.S. airspace from roughly 110,000 in 2018 to 450,000 in 2022. Over the same period, the agency expects the number of commercial drone pilots to climb from about 70,000 to 300,000.
The continually growing list of occupations using drones includes, but is not limited to, first responders, insurance adjusters, realtors, photographers, marketers, engineers, roofers, accident scene investigators and emergency management professionals. Along with delivery, other commercial uses for drones include movie shoots, marketing, advertising, precision agriculture, construction design, building inspection and scientific observation.
Payment plans, discounts and scholarships for UD's Professional Drone Pilot: Ground School and FAA Part 107 Test Prep program are available. For more information, visit pcs.udel.edu/drones, email continuing-ed@udel.edu or call 302-831-7600.