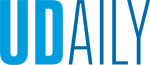 Smithsonian Secretary makes virtual visit to UD
Article by Diane Stopyra Photos courtesy of the Smithsonian Institution and the Biden Institute February 26, 2021
Lonnie G. Bunch III discusses the trials and joys of preserving African American history
The first Black secretary of the Smithsonian and a man responsible for overseeing 19 museums, 21 libraries and the National Zoo, Lonnie G. Bunch III may be a living legend, but he once had to break into his own office with a crowbar.
The year was 2005, and Bunch had recently been tasked with founding the Smithsonian's National Museum of African American History and Culture (NMAAHC). He had only one staff member, no funding, no collections and no site on which to build the now-iconic institution, but he did have an office space located just off the National Mall in Washington, D.C. When Bunch showed up for his first day on the job, he found his door locked, so he asked the building's front desk agent to let him in. That person refused, explaining he could not be sure of Bunch's identity. So Bunch appealed to security — again, to no avail.
"I just consider myself a kid from Jersey trying to make it in the big city," the historian said to a virtual crowd at the University of Delaware on Wednesday, Feb. 24. And one thing this Jersey upbringing afforded him? A spirit of resilience. In a Black History Month event hosted by UD's Biden Institute, in partnership with the UD Office of Institutional Equity, Diversity and Inclusion and the Center for Black Culture, Bunch explained that a member of the building's maintenance staff eventually passed by with a crowbar in tow. He asked to use the tool and, in short order, went to work dismantling his own door.
"I knew at that point we were going to have to be nimble and smart," Bunch said. "Find a way to work within the system, but also never let a system keep us back. So I kept that crowbar as a reminder to always use a little extra force if you need to, in order to get something done."
In this wide-ranging talk, titled "Exhibiting the Past, Imagining the Future: A Conversation With Lonnie G. Bunch III," the 14th secretary of the Smithsonian detailed this inauspicious beginning for the museum, now the country's most comprehensive cultural institution of its kind. He also shared his thoughts on what comes next for preserving the story of Black history in America and why this work is so integral to the soul of the nation.
"To state the obvious, what we have experienced within this country for these past months and what we will continue to experience for some months to come has really divided us and brought some real ugliness to the surface," Valerie Biden Owens said in her introduction. Biden is vice chair of the Biden Institute, a UD graduate and sister of President Joe Biden, who is also a UD graduate. "We have had to fight the pandemic, we have our country's reckoning with our racial history, and we also have our reckoning with planet Earth, which we have not cared enough for. So having Secretary Bunch here is a gift, because there is no more fitting way to start [the semester] than with a man of wisdom, a man who represents hope, a man who represents optimism and a man who is smart enough to connect all the dots because he knows what has come before."
Prompted by questions from moderator Trevor A. Dawes, vice provost for libraries and museums at UD and May Morris University Librarian, Bunch reflected on his childhood, during which his grandfather — born to slaves on a plantation — would take him into the family's basement to read. One particular day, this grandfather noted historical pictures of Black schoolchildren in one text, with no identifying information.
"I remember him saying: 'Isn't it a shame that people could live their lives, die and all it says here is unidentified or anonymous'," Bunch recalled. "And that just grabbed me. I became fascinated looking at pictures, trying to imagine what their lives were like. Were they happy? Successful? How did race touch them? Even though at the time I didn't know what a historian was, I knew that part of what motivated me was the need to make visible those who are often left out of history, and to give voice to the anonymous."
When it came time to curate the NMAAHC collections, this motivation took Bunch around the country with a group of conservators. What they encountered were eager members of the Black community, happy to donate valuable family heirlooms for this cause of giving voice to the anonymous. One significant piece was the so-called "freedom paper" obtained by former slave Joseph Trammell in the 1850s. Because this single, flimsy document was the only thing certifying the man's liberty, he built a tin wallet for protecting it at all times.
"But every night, Trammell would come home, take the paper out and put it on the mantelpiece," Bunch said. "And he would talk to his family about the fragility of freedom, the importance of freedom. That paper was kept by this family for five generations, before they gifted it to the Smithsonian. So it was those kinds of things that really kept us going, because people entrusted us not just with their stuff, but with their lives."
Because these items — there are now 36,000 of them — needed a home, Bunch secured a site on the National Mall, and he hired the architects who would design the building. In a nod to the sustainability activism of the African American community, as well as the environmental racism endured by this community, the structure is eco-conscious in numerous (and award-winning) ways. It is also copper-hued, an homage to the dark complexion of America's collective African American population.
"If you look at the National Mall, where the world comes to understand what it means to be an American, a lot of it is white marble," Bunch said. "I wanted a building that said: We were here, we are here, we will be here forever."
Bunch explained that the value of this museum, which has served six million visitors since opening to the public in 2016, is to "make the country better" by offering contextualization of events as well as hope for a better tomorrow. It is a tall order that requires documenting not just the past, but the present — in real-time. For this purpose, Bunch created a rapid response team that, grounded in scholarship, decides which moments are culturally significant enough to document and how. To ensure future curators will be able to contextualize the story of the Jan. 6 insurrection at the U.S. Capitol, for instance, this team collected broken remnants and discarded belongings left behind by the insurrectionists.
"You have to tell the unvarnished truth," Bunch said when asked by student Esha Shah, during a question-and-answer period, what it means to depict such history honestly. "You have to be a place that will allow people to cry when confronted with the pain of slavery or discrimination. But this also has to be a place where you allow people to find joy, to understand their resilience."
Among the challenges of this type of work is confronting the idea that Black history is somehow separate from American history, a notion that Bunch rejects.
"This was never a museum by Black people for Black people," he said. "In essence, African American history was always too rich to just be in the hands of one community. I want everyone to realize that they have been shaped in profound ways by this story."
Recently, Bunch was given Congress' greenlight to build from scratch two additional museums, one dedicated to American Latinos, the other to women's history. But no matter the areas of focus, the secretary expects these new institutions will serve a purpose similar to that of NMAAHC: They will thrust all visitors into greater identification with what it means to be an American.
"I'm really excited, humbled and happy to be able to contribute in what little way I can to make sure that, one day, we'll be able to smile as these new museums beam on the National Mall," Bunch said. "They will tell us who we are. And they will suggest who we can be."