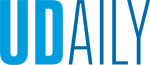 Developing resilient Black girls
Article by Tracey Bryant Photo by Kathy F. Atkinson February 04, 2021
UD doctoral student focuses on student experiences in formal and informal learning environments
Editor's note: This article appears in the new, all-digital issue of the University of Delaware Research magazine. This issue spotlights UD's graduate students, an essential group of researchers who come from around the world, bringing fresh energy and new perspectives to their studies. It includes a special section on UD's growing muscle in robotics and also reports on COVID-19 research with impact in Delaware, the nation and the world.
Nefetaria Yates, doctoral student and Graduate Scholar in the University of Delaware's School of Education, wants to help inspire positive change in young lives. At the heart of her research is identity development and resilience of youth in pan-African communities. Her focus is Black girls and their experiences in formal and informal learning environments, from traditional classrooms to out-of-school programs.
"The expectation imposed on these girls is unfair," she said. "There's a lot of research on the adultification of Black girls — they are regarded as more adult-like and expected to operate as an adult, whether about their bodies or sex, when they are only 12 or 13 years old. Interpersonally, they are not allowed to be children. A lot of this is connected to stereotypes and to undervaluing."
She is examining the ways Black girls show up in school and also documenting the K-12 schooling experiences of Black women to provide a more nuanced view into Black female identity development.
Learn more: https://research.udel.edu/2020/12/01/developing-resilient-black-girls/