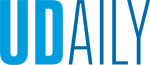 Documenting your teaching for promotion and tenure
Article by Stacie Larkin February 22, 2021
Faculty Friday Roundtable: Learn how to document your teaching story from a panel of faculty colleagues
The University of Delaware's Center for Teaching and Assessment of Learning and the Office of the Vice Provost for Faculty Affairs welcome all instructors, especially faculty preparing for promotion or tenure reviews, to attend the Feb. 26 Friday Roundtable event: "Documenting Your Teaching for Promotion and Tenure."
Featuring a panel of recently promoted faculty at all ranks, participants will be able to hear first-hand about how to create successful teaching documents for their dossiers, as well as ask questions about issues such as:
— Writing a teaching philosophy
— Elements of a portfolio
— Disciplinary conventions
— Concerns about student evaluations of teaching
The impact of coronavirus (COVID-19) on teaching may be discussed but will not be the focus of the session. More programming on this topic will occur at a later date.
This year's panelists include:
— Jill Flynn, professor without tenure, English
— Michael Mackenzie, associate professor with tenure, Behavioral Health and Nutrition
— Jennifer Saylor, associate professor with tenure, School of Nursing
— D. Chanele Moore, associate professor without tenure, Associate in Arts Program
Jules Bruck, professor with tenure, Plant & Soil Sciences, and member of UD's Promotion and Tenure Committee, will chair the panel.
This event takes place via Zoom on Feb. 26, from 3:30 p.m. to 5 p.m. Registration is requested. For further information and to register for this event, please visit: https://udel.zoom.us/meeting/register/tJEuce6rrTkoHtecZAR24knWFAJnbTWD2u3v