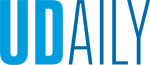 DENIN Fellows applications open
Article by Jeanette Miller February 19, 2021
Environmental fellowship bridges science and society
The Delaware Environmental Institute (DENIN) is accepting applications for the 2021-2023 DENIN Environmental Fellows Program.
The fellowship is an opportunity for doctoral students carrying out environmentally relevant research at the University of Delaware. The deadline to file an applicaiton is Friday, April 30, 2021.
The goal of the program is to help prepare students whose scientific research and interests demonstrate a clear link to societal need and benefit. Over time, DENIN Fellows will pursue diverse careers as environmental leaders.
DENIN fellows are selected to function as a team for two years and work together in ways that complement their primary academic programs. Fellows will participate in and lead a select number of DENIN events and activities each year including symposia, seminar series, meetings, outreach events, career roundtables and networking with leaders from academia, the public and private sectors.
Fellowships include a $30,000 annual stipend. Fellows will also receive 20% tuition coverage and access to up to $1,000 per year to assist with research supplies or research-related travel. Fellows are selected by a committee of internal and external reviewers. The fellowship begins Sept. 1, 2021.
For further information, please visit: http://www.denin.udel.edu/students-page/denin-environmental-fellows/