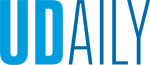 Building an army of volunteers
Article by Kelly Bothum Photo courtesy of Delaware Department of Health and Social Services and Susan Conaty-Buck February 04, 2021
UD School of Nursing staff handle coordination for the Delaware Medical Reserve Corps
More than 107,000 doses of the coronavirus (COVID-19) vaccine have been administered in Delaware, an important step toward slowing the coronavirus pandemic. The Delaware Medical Reserve Corps — housed in the Delaware Division of Public Health (DPH) and coordinated by the University of Delaware School of Nursing — is helping to vaccinate the First State by recruiting and overseeing medical and nonmedical volunteers who are helping with the state's drive-through mass vaccination clinics.
The effort is part of the DMRC's ongoing role assisting the DPH with disaster and mental health services in Delaware. For more than a decade, the DMRC has augmented the state's existing medical staff with trained volunteers who help with disasters, public health emergencies, health promotion and behavioral health resources.
"We have the capacity to respond in situations such as we are in today with COVID," said Bethany Hall-Long, a School of Nursing faculty member and the state's lieutenant governor. Hall-Long also serves as principal investigator for the DMRC. "We have volunteers from every allied health profession you can think of, plus those with non-medical skills we need, like grocery store workers, data entry professionals and even Cabinet secretaries. We have the whole gamut."
In addition to DPH, the DMRC is sponsored by the Delaware Department of Health and Social Services, the state Emergency Medical Services and Preparedness section and the Division of Substance Abuse and Mental Health. These agencies contract with the School of Nursing to coordinate the DMRC's units in New Castle, Kent and Sussex counties as well as the Delaware Behavioral and Emotional Support Teams (DE BEST), which helps victims and first responders with emotional assistance during and after emergencies. DMRC is part of the national Medical Reserve Corps, which began after the Sept. 11 attacks in 2001.
More than 2,100 volunteers are registered with the DMRC, with an additional 700 applications received from interested volunteers in recent weeks as the state announced its coronavirus vaccination campaign.
"In times of emergency and disaster, our community is so selfless. They are so energized to help others," said Celeste Peart, program coordinator. "They no sooner hear about us and they are calling us to ask what they can do."
Weekend vaccination events coordinated by DPH are vaccinating thousands of people in each of the state's three counties. Those in Phase 1B seniors ages 65 and older and Phase 1A health care personnel are currently prioritized for the vaccination.
As part of the effort, the DMRC is providing volunteer help from nurses, doctors and other licensed medical personnel to administer vaccines. DMRC volunteers without a medical background also assist with setup, processing people being vaccinated and submitting data to the state.
"There's a great deal of desire to get this vaccine out as fast as possible," Hall-Long said. "The bottom line is, the more people who volunteer, the quicker we can get this process done, the quicker we can get the state vaccinated and, hopefully, back to return to normal."
Hall-Long said it is unique for a university to coordinate a medical reserve corps, but UD's statewide connections and relationships with health professionals build on the strength of the program. "It's also fabulous for the University campus because it provides an opportunity to build community engagement," she added.
Even without a global pandemic, the team stays busy, said Peart, who works with DMRC unit leader Ingrid Hansen to coordinate volunteers with community events. In addition to the vaccination clinics, DMRC volunteers also have been helping with COVID testing, long-term care facility support, flu shot clinics, first aid stations at food distributions through the Food Bank of Delaware and crisis counseling through DE BEST, one of several specialty teams that make up DMRC. Other volunteer areas include interpreter services, naloxone community training and distribution and tourniquet training.
"Their service during the pandemic has been remarkable," Hansen said. "I'm honored to be able to work with an incredible group of volunteers who, no matter what the challenge, rise to the occasion."
During a time when so much seems beyond our control, it's important to remember that everyone can help in their own way, said Susan Conaty Buck, a professor in the School of Nursing and a DMRC volunteer.
"It's really an honor to be able to give these vaccines. It feels it feels good to be able to do something," she added.
To sign up for DMRC, visit https://www.servde.org/agreement.php