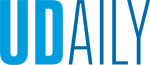 Community COVID-19 testing March 5-7 on campus
Article by Emergency Services February 28, 2021
Additional testing opportunities set at locations near campus
Editor's noted: This article was updated at 9 a.m., March 3, 2021.
Community COVID-19 testing events will be offered on the University of Delaware campus Friday through Sunday, March 5-7. UD staff and students living off-campus are encouraged to take advantage of these events.
Laird Campus: The state of Delaware will have the Curative Trailer at Lot #6 on the Laird Campus from 10 a.m.-6 p.m., Friday, March 5. Registration is encouraged at this link.
STAR Campus: New Castle County will hold a drive-through testing event on the STAR Campus from 10 a.m.-3 p.m., Saturday, March 6. An additional testing day has been added from 11 a.m.-3 p.m., Sunday, March 7. Walk-ups are also accepted at these events. Registration is encouraged at this link.
In addition, testing is regularly available near the campus at the Hudson Service Center, 501 Ogletown Rd., Newark, from 8:30 a.m.-noon, Monday through Friday; and at Walgreens in the Four Seasons Plaza, south of Newark on Route 896, from 9 a.m.-5 p.m., daily.
Information about a variety of upcoming "pop-up" testing events in the area beginning March 1 is available at this website.
The Delaware Emergency Management Agency (DEMA) has coordinated community sites for the first week of March in addition to sites at Walgreens and at various hospitals and health care locations. A full list of COVID-19 testing locations can be viewed at de.gov/gettested. For updates on any schedule changes check the Delaware Department of Health and Social Services' social media accounts on Facebook, Twitter and Instagram.
As a reminder, UD's on-site testing at Harker ISE Lab and Clayton Hall is for students living on campus and for essential employees. Tests are by appointment only, with no walk-ups.