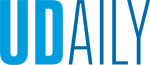 Darwin Day at UD
Article by Ann Manser Graphic by Lukas Emory February 09, 2021
Symposium celebrates Charles Darwin, science, rational thought
Darwin Day, the annual celebration of Charles Darwin's birthday, has become an international occasion each February, with activities around the world and across the U.S. that have featured scavenger hunts, chili cook-offs, black-tie dinners, trivia contests and lots and lots of birthday cake.
All these events share one purpose — to celebrate not only Darwin's contributions to science but also science itself.
To that end, the University of Delaware will showcase experts from its faculty, as well as visiting scholars, to discuss Darwin from a variety of perspectives, including literary interpretations, a look at plants that "bewildered" Darwin, racial politics, ecotourism, pseudo-science and a historical overview. The guest speakers are internationally known scholars of evolution and Darwin literature.
The two-day symposium, with sessions on Friday, Feb. 12, and Wednesday, Feb. 17, will be offered online to comply with coronavirus (COVID-19) health and safety precautions. The event is free and open to the public, with the event link and more information at this website.
Following is a schedule of the speakers and their topics, which can include the titles of published work.
Friday, Feb. 12
1 p.m., "Victorian Women Interpret Darwin." Barbara T. Gates, Alumni Distinguished Professor Emerita of English and Women's Studies, will talk about two Victorian women — May Kendall, a humorist, poet and novelist, and Arabella Buckley, a popularizer of science who knew and admired Darwin.
1:30 p.m., "Astonishing Plant Savages: Lessons from the Organisms that Bewildered Darwin." Alenka Hlousek-Radojcic, associate professor of biological sciences, will discuss members of what she calls "the unique club of 'the wicked vegetables' or 'the avengers of the plant kingdom.' " Questions about the survival of carnivorous plants preoccupied Darwin and researchers today, Hlousek-Radojcic said, and the subject "is also a great opening to elicit interest in the world of plants and the 'magic' of evolutionary processes in a foundational biology course."
2 p.m., " 'The Preservation of Favoured Races in the Struggle for Life': Racial Politics and Racial Science at the Origins of Darwinian Evolutionary Theory." Paul Mitchell, adjunct faculty member in UD's Department of Anthropology and a doctoral candidate at the University of Pennsylvania, teaches a class titled "Race, Science and Globalization."
2:30 p.m., " 'As Clover Killed the Fern': Darwinism and its Critics in Aotearoa New Zealand." Geoffrey Bil, assistant professor of history, will discuss perspectives on the purported extinction and replacement of Indigenous peoples, flora and fauna in Aotearoa New Zealand. Beginning with Charles Darwin's experience in Aotearoa during the Beagle voyage and his own position on these issues, Bil will also look at how Social Darwinist ideas were received by New Zealand settler scientists and Māori peoples.
3-4 p.m., "Lessons from Darwin and 'The Descent of Man': Racism, Science and a Bit of Hope." Sigma Xi National Speaker Agustin Fuentes, of Princeton University's Department of Anthropology, will deliver this keynote presentation and lead a discussion.
Wednesday, Feb. 17
7 p.m., "Darwin Was an Ecotourist: Evolution, Conservation and Tourism in the Enchanted Island." Carla Guerrón Montero, professor of anthropology, is a cultural and applied anthropologist who specializes in the anthropology of tourism, food and the African diaspora and whose research focuses on the peoples of Latin America and the Caribbean.
7:30 p.m., "Pseudo-scientific Seductions: Social Darwinism and Herbert Spencer in 1880s Japan." Darryl Flaherty, associate professor of history, will explore why Herbert Spencer was so much more popular than Darwin in the late 1800s in Japan. His talk will explore indigenous naturalism and systems of classifications from the period of the shoguns before turning to social Darwinism's popularity on the eve of Japanese imperialism.
8 p.m., "Charles Darwin: Then and Now." John van Wyhe, a historian of science at the National University of Singapore and founder and director of Darwin Online, will deliver this keynote presentation and lead a discussion.
Darwin Day 2021 at UD is sponsored by the science honor society Sigma Xi, College of Arts and Sciences, Morris Library, Interdisciplinary Science Learning Laboratories and the departments of Anthropology, Art and Design, Biological Sciences and Mathematical Sciences.
To read more about the speakers at the symposium, visit the Interdisciplinary Science Learning Laboratories website.
About Charles Darwin and International Darwin Day
The English naturalist Charles Darwin was born Feb. 12, 1809, the same day as Abraham Lincoln.
As a crew member of the HMS Beagle, he traveled to the Galápagos Islands near Ecuador in 1835, where his observations led him to develop the theory that new species arise naturally through the process of evolution. He published his scientific discoveries in his 1859 book On the Origin of Species.
Darwin's theory of evolution and natural selection in explaining the diversity of life has become the foundational theory of the life sciences.
The movement to establish an annual International Darwin Day to celebrate his work, and science and rational thought in general, began in the 1990s and grew with the goal of having a special event on his bicentennial birthday in 2009.
Darwin Day Celebration was established as a nonprofit educational organization promoting public education about science; its original website for Darwin Day can be viewed here. Its lead agency is the American Humanist Association.