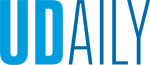 Alumnus Ryan Carty named football coach
Article by UD Athletics December 10, 2021
Carty was a quarterback on the Blue Hens' 2003 national championship team
Ryan Carty, a University of Delaware alumnus and member of the 2003 national championship football team, was named the head football coach on Friday, Dec. 10, in an announcement by Chrissi Rawak, UD's director of intercollegiate athletics and recreation services.
Carty has spent the past four seasons as the offensive coordinator and quarterbacks coach at Sam Houston State University in Huntsville, Texas.
"I am thrilled to welcome Ryan Carty as the new head coach of our football program", UD President Dennis Assanis said. "Ryan is a proud Blue Hen who is dedicated to the success of student-athletes, both on the field and in the classroom, and he will bring exceptional creativity, energy and a championship mindset to our talented team. I know all of us — students, alumni, fans and especially Ryan's former teammates — will be looking forward to next season to cheer him and the Fightin' Blue Hens to victory."
Carty will be formally introduced at a news conference at 11 a.m. on Monday, Dec. 13, in the Whitney Athletic Center next to Delaware Stadium. To learn more about Carty and the announcement, please visit bluehens.com.