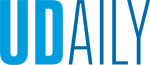 Pediatric COVID-19 second dose vaccination clinic set Dec. 22
Article by Emergency Services December 03, 2021
Event for children ages 5-11
A second dose pediatric COVID-19 vaccination clinic for the children ages 5 to 11 will be held from 3-6 p.m., Wednesday, Dec. 22, at Clayton Hall Conference Center.
First doses were given on Dec. 1. This event is open to the general public, as well as children of UD faculty, staff and students.
This clinic is open to unvaccinated children seeking the second dose of the Pfizer COVID-19 vaccine. Please note that children must be accompanied by their parent or legal guardian. Details of what to expect prior to the clinic are available online.
To register your child for their second dose of the Pfizer COVID-19 vaccine on Dec. 22, please click on the link below:
• Second dose Pfizer COVID-19 vaccine for ages 5-11 (only select Pfizer when scheduling your child's appointment)
Children do not have to fast prior to receiving the vaccine and are encouraged to drink fluids before and after they receive the vaccine.
Parking for the Dec. 22 event is complimentary in Clayton Hall Lot No. 7; this does not include metered parking spaces.