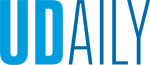 Newark Police investigation
Article by UDaily staff December 01, 2021
Possible motor vehicle crash, gunshot reported
Newark Police are investigating a possible motor vehicle crash and report of a gunshot that occurred around 9 p.m., Tuesday, Nov. 30, in the parking lot of the Colonial Gardens Apartments in the 300 block of East Main Street in Newark.
Arriving officers did not locate a vehicle, but they did find broken glass and blood at the scene. A short time later, an area hospital notified Newark Police that a man suffering from a gunshot wound to the shoulder was brought to the hospital by private vehicle. The shooting reportedly occurred in the Colonial Gardens Apartments parking lot. The man was treated for a non-life threatening injury and later released.
According to Newark Police, the victim in this incident has no affiliation with the University of Delaware, and there was no known connection or threat to the campus.
Anyone with information about this incident is asked to contact Detective P. Keld at 302-366-7100, ext. 3106 or pkeld@newark.de.us. Additional methods for providing information to Newark Police can be found on the department's tips page, where reward information may also be available.
Resources
UD Police remind the campus community to be vigilant. If you see something, say something. Call 911 to report suspicious activity. Go to the UD Police website for more safety tips.
Members of the UD community may download a free smartphone app, LiveSafe, that lets users submit tips to police, receive important broadcast notifications and contact the University of Delaware Police Department directly. To learn more, visit this UD Police website.
Visit this webpage to subscribe for a UD Crime Alert email whenever an article about a police investigation is posted on UDaily.