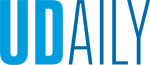 Domestic violence amid natural disasters
Article by Colin Heffinger Photo by Ashley Barnas December 20, 2021
Prof. Jennifer Horney receives NSF grant to expand research on domestic violence services during natural disasters
Each year in America, 12 million victims suffer the consequences of domestic violence. Researchers like Jennifer Horney, founding director and professor of the epidemiology program at the University of Delaware, are exploring new ways to determine the best methods to improve resilience of domestic violence survivors and services in the face of increasingly frequent and severe natural disasters. The National Science Foundation has awarded a grant for $549,647 to Horney and her team to further expand research into a disaster's impacts on survivor-centered social systems.
"We know that disasters are becoming more frequent and severe," Horney said. "Exposure to disasters — including wildfires, hurricanes, earthquakes, and pandemics like the 2009 H1N1 Influenza A pandemic — has been consistently associated with elevated rates of domestic violence. These increases are attributed to factors that include stressors such as home damage, loss of pay or employment, and school closures. As disaster impacts continue to grow, we're risking the possibility of additional increases in domestic violence.
"One way to mitigate the post-disaster risks to domestic violence survivors is improving the ability of service providers to more effectively prepare for disaster events. In non-disaster times, service providers are often understaffed and underfunded, with many victims' needs going unmet. This makes it hard to effectively plan for future disasters."
Susan Miller, professor of sociology and criminal justice and co-principal investigator on the research, focuses on recognizing the capabilities of domestic violence survivors to assess the risks and multitask as they work to take care of their children and acquire a job, empowering themselves for survival. Miller also investigates the context of how the events of a survivor's life differ from how the legal system interprets them and the short- and long-term resources that facilitate a survivor's resilience and post traumatic growth.
"Employees in social services aren't trained for responding to large-scale disasters," Miller said. "What do they do when the system falls apart? Looking at the traditional resources available to victims, it's important to see the differences between how typical disasters and public health emergencies like COVID-19 disrupt the resources in place to support victims. We must measure the ways that systems fail and document what happens to victims. For example, what if victims need to go to court but the courthouse is closed or operating only virtually? What happens when shelters don't have the capacity that they need due to social distancing? Due to the COVID-19 pandemic, victims have also faced additional challenges such as being at home with their abuser without access to technology or support systems."
Horney said among the problems for victims of domestic violence is the loss of power or authority to make decisions.
"Empowerment models help improve outcomes, particularly when victims are given the opportunity to have control over decisions," Horney said. "With social distancing and other control measures in place for the COVID-19 pandemic, domestic violence victims no longer had control. This goes in opposition to everything we know about managing the trauma of domestic violence. COVID-19, and its public health response that included social distancing and stay-at-home orders, have complicated survivor empowerment differently than other types of disasters."
Miller said victims are sometimes invisible to the general public.
"They're still contributing members of society doing their daily routine of working, going to school, and parenting, which can make them lost to domestic violence service systems as well," Miller said.
Different factors influence the needs of victims and the resources they have access to. These include geography, disabilities, available support networks, socioeconomic status, and more. Horney and her team will reach out to directors of each state's domestic violence coalition to determine the systems that were affected by the COVID-19 pandemic and build awareness for future disasters using an empowerment model. Sharing best practices will create a resource that will help empower victims and their recovery from the pandemic.
"Part of the issue with this pandemic is that the impacts are very regional," said Ruth Fleury-Steiner, associate professor in the department of human development and family sciences, who is a co-principal investigator on the research. "The impact of COVID-19 may look very different in Delaware versus Florida or Vermont. The services each state and county have available to victims are also different. By utilizing the emerging tools and services to create a universal empowerment model on a national level, we hope to create more accessible services and resources that survivors need to facilitate their growth. It's exciting to do this work and I am hopeful it will ultimately lead to the documentation of best practices for shelters and service providers working with disaster response."
Horney added that interdisciplinary research is so important because the lives of victims touch many areas of study and society.
"Going back to the idea that this part of the National Science Foundation is focused on human disasters and built environments, there's typically a bias towards prioritizing hard infrastructure systems like highways and electric grids," Horney said. "This grant considers a different type of infrastructure that may typically be overlooked and focuses on social services. This reflects a shift in thinking that is driven in part by the COVID-19 pandemic and our response to it. This study can be an important contribution towards our understanding of the strengths and limitations of theoretical models to the post-disaster provision of survivor services."