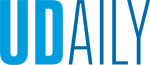 House on South College to be torn down
Article by UDaily staff Photo by Evan Krape December 01, 2021
Preparation underway for December demolition
Editor's note: This article was updated Dec. 17, 2021.
A University of Delaware house at 231 South College Ave., just south of the Morris Library, is scheduled to be torn down beginning Jan. 3, 2022, and work is now underway preparing the site.
The building, which has been vacant since May 2021, was formerly the home of Student Wellness and Health Promotion for more than a decade. Student Wellness and Health Promotion has now moved into the Wellbeing Center at Warner Hall.
The building has served several functions over the years. It previously housed the Jewish Studies Program, and in the late 1960s, it was the Ujamaa House, a gathering space for Black students and a forerunner of the Center for Black Culture. For many years, it was the Home Management House of the then-College of Home Economics. During this time, it was also the site of the first pre-school operated by the college, a predecessor of the current UD Lab School. In addition, the building was the first president's residence to be provided by the University; President Samuel Chiles Mitchell, for whom Mitchell Hall is named, lived there from 1914-17.
Anyone with questions about this project may contact Jordan Jakubowski, project manager in Planning and Project Delivery, at jakubow@udel.edu.