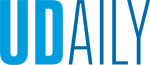 Grain restaurant coming to STAR Campus
Article by Eric Ruth Photos by Evan Krape December 03, 2021
Blue Hen owners aim to give science campus a savory, sizzling edge
The area around the University of Delaware's Science, Technology and Advanced Research (STAR) Campus in Newark is known for its scientific astuteness, and even for its athletic prowess — but maybe not so much for its culinary richness.
That disquieting, stomach-grumbling disparity is about to improve.
The hungry researchers of UD's rapidly growing STAR Campus will soon be getting a key ingredient for making their "innovation hub" a truly accommodating community: A full-service, open-to-the-public restaurant, complete with grab-and-go meals, spaces for food-friendly meetings, and even suitably contemplative live music to end a hard day at the biopharma lab.
UD's vision for a food-fortified STAR Campus is expected to materialize in mid-2022, when the kicked-up pub-grub Grain Craft Bar + Kitchen — already an East Main Street institution — opens for breakfast, lunch and dinner on the ground floor of the FinTech Building, just off South College Avenue (Route 896).
Already, Grain's hospitable potential is coming into focus: There will be broad windows, and soothing views of the green spaces around it. There will be catering available to other campus locations, and hearty greetings for UD and non-UD customers alike. There will be coffee-and-breakfast, brews and burgers, alfresco options and locally sourced ingredients, including fresh vegetables and dairy from UD farms.
And, to avoid a potential outcry from the faithful, there will (naturally) be Grain's fried pickle slices.
"We have an internal classification on the menu for the dishes known as 'riot-worthy,' " said Lee Mikles, one of two UD alumni who own Grain's four current locations. "Riot worthy, as in, 'If we ever took it off the menu, there would be a riot.' "
Moderate unrest would be understandable without Grain's impossibly light, irresistibly crisp wonton-skin nachos, piled with lump crab meat. And few could endure without deep-fried chicken wings, drenched with Grain's legendary Grillin Grain sauce, or the "OMG" Crabby Pretzel, happily burdened with gooey, cheesy goodness.
The STAR Campus is UD's laser-focused hub of innovation, embracing leading-edge research in health, energy, the environment and financial technology. It is already home to many of Delaware's most forward-leaning businesses, including Chemours, SevOne and Bloom Energy. Grain seems sure to add a welcome counterpoint to all that next-gen, high-tech buzz.
"We want to be that place where people come to hang out — that meeting spot, that gathering place," said Mikles, who has parlayed his 1990 UD electrical engineering degree into successive (and successful) careers in marketing and restaurant empire-building. He and partner Jim O'Donoghue (both Fightin' Blue Hen football season ticket holders) sense a game-day buzz around STAR, a momentum that will inevitably grow.
"The STAR Campus, the tenants they're bringing in, they're all world-class," Mikles said of the financial, pharmaceutical and high-tech companies that have a stake at STAR, working together with UD students and professors on tomorrow's innovations. "That energy, that feeling of being on a world stage, it's there."
"It's definitely a long-term play," said O'Donoghue, a 1991 political science graduate and former bank executive. "We think the plans they have for STAR are fantastic."
While the beloved standards will remain, Mikles and O'Donoghue aim to tweak 25% of the menu to suit STAR, much as they have done at their other outposts — mushroom dishes stand out at the location in Kennett Square, Pennsylvania, and seafood is center stage at Grain On The Rocks, next to the Cape May-Lewes Ferry terminal.
Assuming that a blue-hued chicken dish would prove to be an unwise Grain innovation, customers are more likely to see produce from UD's farm, or possibly a continuation of Grain's ongoing work with UD's fermentation technology students. Mikles, who delivered the 2013 convocation address for the Alfred Lerner College of Business and Economics graduates, fondly recalls his chef's mentorship with UD's hospitality classes, and also the dish one student concocted for Grain — the Tower of Power, an awe-inspiring symphony of fried green tomatoes, crab meat and spicy tomato sauce that lingered on the menu for two years.
The new restaurant space aims to foster the kinds of collaboration, connection and idea sharing that aligns with STAR's inherent mission.
"We started as a Delaware-centric brand, and we're proud of being UD grads," Mikles said. "We really want to celebrate that."