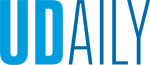 For the Record
Article by UDaily staff December 03, 2021
University community reports honors, presentations and grants
For the Record provides information about recent professional activities and honors of University of Delaware faculty, staff, students and alumni.
Recent honors, presentations and grants include the following:
Honors
Doomed Romance: Broken Hearts, Lost Souls and Sexual Tumult in 19th Century America, a book by Christine Leigh Heryman, Robert W. and Shirley P. Grimble Professor of American History, is included in a list of "100 Notable Books of 2021," selected by the editors of The New York Times Book Review. The article calls the book "scholarship at its most entertaining and insightful, as Heyrman, mining smoldering letters by aspiring missionaries, chronicles the ambition, hypocrisy and sexism at the heart of a crusade."
Hannah Kim, associate professor of history and co-coordinator of Social Studies Education, has been awarded the Urban History Association's Arnold Hirsch Award for Best Article in a Scholarly Journal for her article titled "Death in Philadelphia, 1958 The Murder of In-Ho Oh and the Politics of Cold War America," published in Pacific History Review, 89, no. 2 (2020): 232-263. The essay tells the story of In-Ho Oh, a South Korean graduate student at the University of Pennsylvania, who was killed in an attack in Philadelphia in April 1958. In honoring the essay, the associaton wrote, "In addition to being a must-read for urban historians, this article also holds great potential as a classroom resource for educators teaching students how to analyze primary source material." The article was also a finalist for the Pacific Coast Branch of the AHA's Robert W. Cherny Article Award.
Roberta M. Golinkoff, Unidel H. Rodney Sharp Chair and professor in the School of Education and the Departments of Psychological and Brain Sciences and Linguistics and Cognitive Science, was elected president of the Developmental Psychology division of the American Psychological Association.
Elizabeth Farley-Ripple, associate professor in the School of Education and director of UD's Partnership for Public Education, has been selected as the winner of the Campus Compact Mid-Atlantic's Institutional Leadership Award. This award honors outstanding contributions to the institutionalization of community engagement; recipients are identified as champions of civic and community engagement who contribute to the overall success of campus-community collaboration at their universities. Farley-Ripple was specifically honored for her leadership in building UD's Partnership for Public Education, which has become a University-wide initiative that develops and fosters collaborative education-based partnerships to improve public education in Delaware. She will be formally recognized at Campus Connect Mid-Atlantic's award ceremony on Dec. 14.
Charles A. MacArthur, professor in the School of Education, has been selected as the recipient of the 2021 Council for Exceptional Children (CEC) Division for Learning Disabilities's Jeannette Fleischner Career Leadership Award. This award honors those who have advanced the field of learning disabilities through direct service, policy development, community service, research and organizational leadership. MacArthur will be formally recognized during the CEC annual conference in January.
Presentations
Heinz-Uwe Haus, professor of theatre, participated in a TV video film, co-produced by the Cyprus Theatre Organisation (THOK) and the State Radio and Television of Cyprus (RIK) celebrating this year's 50th anniversary (1971-2021) of presence and contribution of the State theatre to the cultural affairs of Cyprus. The Cyprus Theatre Organisation (THOK) emphasises a wide range of activities and has an international orientation. The video quotes Haus' productions and their reception -- from the legendary Caucasian Chalk Circle by Brecht (1975), which marked the launch of the Cyprus National Theatre after the country's political turmoil that had culminated in the Turkish invasion, all the way to Ibsen's The Lady from the Sea (2017). Reviews of the presentation describe the "ground-breaking Brecht-reception through his work" (Neophytos Neophytou), the "impact of his concept on current discussions of future developments of the theatre." (Costas Pericleus) and praise how "Cypriot artists were trasnsformed " (Despina Mbembedeli) through this co-operation. "Special tributes to the director – awarded as honorary member of the Cyprus Centre of the International Theatre Institute (1987) and honored with the Theatre Award THOK (2003 - 2005) – give evidence of his professional and public recognition.", summarizes Kostas Georgiou. Haus' comments about intercultural theatre making relate to questions both of dramaturgical practice and societal action.
Grants
Anjana Bhat, associate professor of physical therapy, and JP Laurenceau, professor of psychological and brain sciences, received a grant from the Health Resources and Services Administration at the Department of Health and Human Services for a new study to analyze the impacts of COVID-19 on receipt of behavioral, speech, occupational and physical therapy services and parent mental health in 9,000 children with autism and determine value derived from these services in an online capacity. Due to the COVID-19 lockdown and restrictions, younger children, children with higher autism severity or those from low-income families were unable to receive needed services and resources. This project will conduct a longitudinal study over the last two years to study negative impacts of COVID-19 on receipt of autism services and parent mental health.
Erica Litke, assistant professor in the School of Education, will serve as principal investigator on a National Science Foundation-funded project titled "Supporting Teachers to Develop Equitable Mathematics Instruction Through Rubric-based Coaching." This four-year, about $3 million research project is a collaboration with colleagues from North Carolina State University and Harvard University. It will bring together a successful rubric-based coaching model with an observation tool centered on equity-focused instructional practices in math to support middle-grade math coaches. These math coaches, in turn, will support teachers in improving their instruction. Litke and the research team will study the effects of the coaching model on teachers' beliefs and instructional practices, how teachers' attitudes and beliefs impact their participation and how the program impacts students' mathematics achievement and sense of belonging in math.
With faculty from Pennsylvania State University, Kenneth Shores, assistant professor in the School of Education, received a three-year, National Science Foundation-funded grant to identify the effects of mis-classification error in child maltreatment studies. Titled "Identifying the Optimal Methods for Controlling Contamination Bias in Prospective Research on Child Maltreatment," the project will test different methods for detecting and controlling contamination bias in child maltreatment research. Ultimately, the research team will disseminate the best performing methods for detecting and controlling such bias to scientists so that future risk estimates are more accurate. In turn, this project will work to better inform child welfare policy through more reliable scientific data.
To submit information for inclusion in For the Record, write to ocm@udel.edu and include "For the Record" in the subject line.