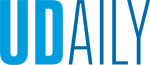 Faculty Senate votes on new academic programming
Article by Diane Stopyra December 17, 2021
President thanks faculty for maintaining a tradition of excellence during the pandemic
The December meeting of the University of Delaware Faculty Senate featured a jam-packed agenda. In a marathon Zoom session lasting nearly three hours, senators voted on new academic programming, took a stand for social justice and passionately debated the best hiring protocol for a senior leadership position.
Kicking off the meeting on Monday, Dec. 6, was UD President Dennis Assanis, who encouraged all members of the campus community to get their COVID-19 booster shots. He also thanked faculty members for the tremendous work they've done throughout the pandemic to protect the health and safety of the community, advance innovation and maintain a tradition of excellence.
"We didn't just scrape through," he said. "We managed to continue to thrive."
This thriving has been recognized by the Middle States Commission on Higher Education, which recently completed an accreditation review that UD passed with a great report, Assanis said. According to reviewer comments, the campus community "demonstrates a genuine and ongoing commitment to assessment and continuous improvement across the institution." It is this climate of excellence that is attracting an impressive and diverse pool of Blue Hen hopefuls — undergraduate applications are currently up 7.8% over 2020 numbers, including increases in Black, Hispanic, multi-race, Delawarean and international students.
Assanis also presented his plans and rationale for conducting the search for the next University's next provost in a largely confidential manner in order to attract to UD the best and strongest, most qualified candidates. He added that this aligns with the strategy that yielded UD's current Provost, Robin Morgan.
"I do want to keep the interests of all our stakeholders in mind," Assanis said. "This is very important to me, to our partnership and to our shared governance. I feel there is a way to protect the interest of the candidates and their concerns for confidentiality, as well as the interests of our campus."
To this end, Assanis has put together a search advisory committee that includes a representative and diverse cross-section of faculty, students and staff. In addition, just as with the previous search, he plans on seeking the input of additional representatives from stakeholder groups across campus who will meet with the finalists in a confidential manner. "I hope that this hybrid type of model serves our campus very well and that it will yield an outstanding outcome," Assanis said.
Some members of the faculty said this approach does not align with the spirit of Section 2.6 in the Faculty Handbook, which outlines the protocol for a dean or provost search at UD. These senators put forth a resolution respectfully requesting that those conducting the current search follow both the letter and the spirit of these guidelines. Specifically, they requested that short-listed candidates be allowed to make open visits to campus, so that "students, faculty and staff will have meaningful opportunities to provide their input into which finalist(s) should be offered an opportunity to become UD's next provost."
A handful of senators expressed concern that, if denied this opportunity, an incoming provost would lack the confidence of UD's roughly 1,300 faculty members, and this would be a "black mark against them," according to Senator Deni Galileo from the Department of Biological Sciences. "It might be impossible to overcome."
Added Senator Charles Boncelet, professor of electrical and computer engineering: "The provost is the chief academic officer of the University — really, the chief faculty member — and the provost has a great deal of influence on the academic program, the promotion-and-tenure process and many other things on campus. I think it is best for all concerned if the faculty and the students have as large an input as possible in the selection of the next provost, so I support the resolution."
Senator Fred Hofstetter, professor of education, argued that members of the Faculty Senate should have faith in their peers to decide how open — or not — the search should be.
"When Senator [John] Morgan proposed this motion, I reviewed the members of the search committee, and I found we have outstanding faculty representation," he said. "They know that the policy in the Faculty Handbook talks about the dynamics of making a search public or not, and I think we should trust them to do what is in our best interest." (Hofstetter made a motion to change the resolution to this effect, but, after much debate, the Senate narrowly voted no to an amendment.)
Ultimately, the motion passed with 69% of the vote.
The Senate voted in favor of another 35 resolutions during the meeting, including the establishment of a new interdisciplinary quantum science and engineering master's and doctoral program.
William Repetto, president of Graduate Student Government, presented a resolution formally calling on the University to eliminate single-use plastics from campus, including bags, water bottles and cutlery, a move that would align with the state of Delaware's ban, set to take effect on Jan. 1. Bringing the recommendation forward serves to stress "the direness of climate change and the precariousness of the situation," Repetto said, adding that, in terms of importance for the Graduate Student Government, this topic is "tied for first" with mental health advocacy.
Also passed by the Senate was a recommendation that UD's Professional and Continuing Studies unit pilot a digital badging initiative, which would provide students with a graphical representation of their educational accomplishments. This representation would be displayed, shared and verified virtually, serving to replace paper certificates of completion, increase UD's brand recognition online and advance careers. Initially, badges would be available for noncredit coursework only.
George Irvine, associate vice provost for professional and continuing studies, explained that potential employers or other universities would be able to click a badge displayed on, say, a LinkedIn page, to see the learning objectives built into a specific certificate program. "It's making it much more accessible, because it's digital and portrayable in a social media format," he said.
Additional resolutions included a request for additional time for an ad hoc committee to review data on class sizes and enrollment caps before presenting a review to the Faculty Senate; a recommendation to allow instructor and faculty choice for course modality in the spring of 2022, given the unpredictability of COVID-19; a motion for the University to affirm, in the face of recent legislative proposals targeting academic freedom, the right to teach about race, gender justice and critical race theory; and a recommendation to migrate Section 2.3 of the Faculty Handbook, dealing with the ever-evolving makeup of UD colleges and units, to the Senate website.
Jeremy Firestone, chair of the Faculty Rights and Responsibilities Committee, gave a short presentation on the role of his committee, which offers help to members of faculty needing to file grievances related to violations of the Faculty Handbook or complaints related to violations of a contract.
Sharon Pitt, vice president for Information Technologies, encouraged the Senate to check out UD's new-and-improved information and security event reporting policy, essential for any circumstance (lost laptop, hacked device, etc.) in which University information might be compromised: "We are more likely to be able to mitigate a broader impact with timely reporting," she said.
New business included a request that the executive committee see to it that Faculty Senate meeting minutes are distributed to members within the 10-day timeframe stipulated by the constitution, a request that online voting procedures for the Faculty Senate be refined to ensure only senators are able to cast a ballot, and a recommendation that UD establish a fossil fuel divestment plan.
In the meantime, said Senate President Chris Williams, closing out the meeting: "Have a great holiday break."