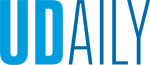 Dear Main Street
Article by Eric RuthJanuary 11, 2022
It's just a place, after all. A short street lined with tiny shops in a city that's more aptly called a town. So why do we think about you so often? Why does your presence linger, so many years since we walked your length, side by side, arm in arm?
Main Streets exist everywhere, but Newark's biggest boulevard is something special, someplace Blue Hens still hold close, wrapped up in the warm-and-fuzzies of our receding college years. Our memories of UD are inseparable from Newark, and Newark is surely defined by Main, teeming endlessly with traffic and treacherous crossings and late-night tastes too good to forget.
Those days come back in a dreamy vision: Teetering back to the dorm with a gaggle of giggling roommates, still juiced and jumping from a Stone Balloon blowout ("Can't believe I met Metallica!"). Meeting up at midnight at the old State Theatre for a Rocky Horror Picture Show soiree. Digging into an NDB bagel sandwich, too famished and too tired to care for anything but its gooey goodness.
Will life ever be so sweet again?
Maybe not. And, just maybe, our memories have been quietly reshaped and repolished by time, their rougher edges politely smoothed. Fearful of a lost past, we worry sometimes that Main Street is no longer what it was. So many places have gone; newer places seem (for now) mere interlopers. But others endure, their legacy alive: The Newark 5&10 still stands in its fusty glory; Klondike Kate's soldiers on, belly to the bar; Wonderland endures in all its freak-flag glory.
We remember how we felt then, newly free and secretly intimidated. To our tender minds, there was always an imagined sense that this street outside of our buttoned-down campus was a tad untucked and uncouth, a slouching presence on the fringes of academic decorum. And so we felt free to untuck, too. Late-afternoons led to evenings lined up outside Kate's, or Grotto's, or the Deer Park, everyone revved for a dose of the boisterous behavior that has fueled Main Street's nighttime vibe since roughly 1896.
But Main Street brought us more than mere revelry and left us with far more than queasy mornings. We are lucky to have had a street, and a small town, with such quirky, artsy, open-minded sensibilities. We're fortunate to have had a pleasant place for us to grapple together against the idea of our impending adulthood, frighteningly free from mom and dad at last.
After all, a street can be more than just a street, but no place ever seems quite real without people. In the end, that was what made it precious: The people we knew and the unforgettable ways in which we came together.