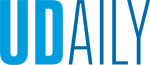 COVID-19 vaccine clinic scheduled Jan. 5, 2022
Article by Emergency Management December 07, 2021
Pfizer and Moderna boosters available
Editor's note: This article was updated Dec. 17, 2021. J&J boosters and first doses will no longer be given at the Jan. 5, 2022, event due to CDC recommendations.
A COVID-19 vaccination clinic for University of Delaware faculty, staff and students will be held from 10 a.m.-2 p.m., Wednesday, Jan. 5, 2022, in Room 106 of Pencader Dining Hall on the Laird Campus in Newark.
The event is open to vaccinated individuals seeking a booster shot for Pfizer or Moderna. The J&J booster will not be administered at this event.
Register for the appropriate vaccine using the link below:
NOTE: Per CDC guidelines, adults 18 years and older who received a first dose J&J vaccine at least two months ago are eligible to receive any of the COVID-19 booster vaccines authorized in the United States (Pfizer, Moderna or J&J).
Flu shots also will be administered at the clinic. If you still need a flu shot, please register at: https://kordinator.mhealthcoach.net/vcl/UDelFlu
Please note, individuals are encouraged to drink fluids before and after they receive the vaccine.
Parking for the Jan. 5 event is complimentary in Clayton Hall Lot No. 7; this does not include metered parking spaces.