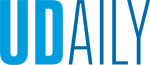 COVID-19 vaccine booster clinics offered
Article by Emergency Management January 10, 2022
Pfizer and Moderna boosters available
Editor's note: This article was updated at 6 p.m., Jan. 10, 2022. Johnson & Johnson boosters will no longer be given at UD vaccination clinics due to CDC recommendations.
The University of Delaware, in partnership with Albertson's Pharmacy, will be hosting COVID-19 vaccine booster clinics on the campus starting Wednesday, Jan. 5.
These clinics, which are open to University of Delaware faculty, staff, students and the Newark community, will be held in Pencader Dining Hall, Room 106, on the Laird Campus in Newark.
Please register here for any of the clinics listed below:
Wednesday, Jan. 5, 2022: 10 a.m.-2 p.m.
Wednesday, Jan. 19, 2022: 2-6 p.m.
Friday, Jan. 21, 2022: 10 a.m.-2 p.m.
Friday, Jan. 28, 2022: 10 a.m.-2 p.m.
Wednesday, Feb. 2, 2022: 3-6 p.m.
Additional February dates will be available after Jan. 1, 2022.
In addition, booster appointments are now available to the public at the UD Ahtletics Booster Vaccination Clinic, scheduled from 3-6 p.m., Friday, Jan. 14, in Pencader Dining Hall. Register here for the UD Athletes Booster Clinic.
NOTE: Per CDC guidelines, adults 18 years and older, who received a first dose of Johnson & Johnson vaccine at least two months ago are eligible to receive any of the COVID-19 booster vaccines authorized in the United States (Pfizer, Moderna or J&J).
Please note, individuals are encouraged to drink fluids before and after they receive the vaccine.
Parking for the booster vaccination events is complimentary in Clayton Hall Lot No. 7; this does not include metered parking spaces.