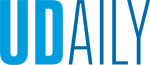 Climate Change Adaptation Internship
Article by Yolanda Williams-Bey December 02, 2021
Economic mechanisms to increase efficiency of coastal property buyouts
The Delaware Environmental Institute is accepting applications from University of Delaware students for an undergraduate research opportunity.
Are you interested in helping to better understand why coastal homeowners accept or decline buyout offers after severe weather events?
Property buyouts are a hazard mitigation tool used to remove vulnerable proprieties from flood prone areas, thereby reducing the likelihood of flood damage, injury, and death. Buyouts are voluntary in nature; they are based on the willingness of government to pay and acceptance of offers by citizens. This project will aim to understand how to increase the efficiency of coastal buyout programs.
Properties that are frequently damaged by flooding are targeted for buyouts that are coordinated by local governments and paid for by FEMA. This project will evaluate the different strategies that could improve homeowner uptake of coastal property buyouts. The selected student will first help catalog previous programs and then simulate how those programs might have fared using approaches from conservation, for example, a reverse auction. Then, we will develop a field experiment to conduct with homeowners and students that directly compares the performance of these potential buyout strategies. This experiment will incorporate the risk element that differentiates coastal property buyouts from regular conservation programs.
The full project description can be reviewed on our website, https://projectwicced.org/opportunities/. Compensation for this opportunity will be in the form of a $4000 student stipend.
To apply, submit a cover letter, resume and unofficial academic transcript to Yolanda Williams-Bey at yolanda@udel.edu, no later than 5 p.m. on Friday, Dec. 10, 2021.