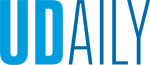 Leading by example
Article by Jen Hendrickson Photo by Julie Morin August 25, 2021
UD alum Rob Siegfried shares how a growth mindset can improve lives
Rob Siegfried, CEO and founder of the Siegfried Group, Class of '81 and champion of the University of Delaware, and Chaplin Tyler, a former executive with DuPont and Coca Cola and adviser to and benefactor of UD, have a lot in common. Although the two never met, they are cut from the same cloth: entrepreneurial leaders with big ideas and ardent supporters of UD.
It was no surprise that Siegfried, who earned economics and accounting degrees from UD's Alfred Lerner College of Business and Economics, was selected to speak to students, alumni, faculty and staff about leading oneself and others personally and professionally during the Lerner College's spring 2021 Chaplin Tyler Executive Leadership Lecture Series and business roundtable in May.
"Rob served as the chair of the Lerner Advisory Board and was immensely helpful to me in guiding the college through my first six years here at Lerner," Lerner College Dean Bruce Weber said. "I received tremendous benefits from Rob's input and involvement in all that we do and think about doing in Lerner College to enable our 4,200 students to have successful starts to their careers."
Siegfried said during the lecture that he initially didn't know a lot about Tyler.
"As I was researching him, a couple attributes jumped out: confidence, trust and faith," Siegfried said. "Life is about choices. Chap made a lot of good decisions over the years, but he also had to be filled with tremendous spirit, enthusiasm, optimism — a real positive growth mindset. And if I can share one thing today that will improve your life, it would be so meaningful to me."
The series, which is supported by the Chaplin Tyler Endowment Fund, is dedicated to the memory of Chap and Elizabeth Tyler, their commitment to education and their determination to help young people achieve success in the business world. It brings leaders from the business, nonprofit and government sectors to the UD campus to share their experiences and insights with students, faculty and the business community.
Chap Tyler, who passed away at the age of 105 in 2004, gave nearly $10 million to UD over his lifetime. He was motivated to give until it felt good, saying, "it makes me feel very good indeed, to support business students at the University of Delaware; I see it as an investment in the future of the country." Chap Tyler was awarded the UD Medal of Distinction in 1993.
"I think, almost by definition, if you improve your life, you will also exponentially improve the lives of people around you," Siegfried said during the lecture. "Think about the example of Chap Tyler, how he made positive change and helped leaders become better leaders to exponentially improve lives. He leaves that legacy today."
Siegfried's curiosity with leadership began at an early age observing the leadership dynamics within his family. His father's ability to prioritize and organize, then commit and focus resonated deeply with him and his family.
A Delaware native, Siegfried benefitted from Chap Tyler's generosity while he was a student at UD. Two of his economics instructors, Ken Lewis and Larry Seidman, were the initial recipients of the two endowed Chap Tyler Professorships in Lerner.
Today, UD students are benefitting from Siegfried's generous support as a member the Lerner College's Dean's Advisory Board and contributor to Horn's Siegfried Entrepreneurial Leadership Fellows program. Siegfried also co-founded the Siegfried Youth Leadership Program to bring his passion for leadership development to youth in the greater Delaware area.
Siegfried's growth mindset and personal motivation drive him as an innovative leader. With his unique approach, Siegfried has transformed the accounting industry by taking a leadership first mindset and providing exceptional Leadership Advisory, talent delivery and financial advisory services that enable financial executives to become better leaders and exponentially improve their lives. Siegfried, who began his career with Ernst & Young until he started his own company, The Siegfried Group, in 1988, has been recognized as one of Accounting Today's top 100 Most Influential People in Accounting.
Siegfried spoke to attendees about what he felt was most essential to leading oneself with a higher purpose. He found that being irresistibly compelling, or leading from the heart, and seriously relevant, or leading from the head, interact and interface with each other and were important to defining individual purpose and career dreams.
"You can't be very compelling to other people unless you're compelling to yourself, and you can't be very relevant to other people unless you're relevant to yourself," Siegfried said.
The first step to being more compelling and relevant is to recognize the need to continually transform yourself. Siegfried also stressed the importance of taking time to be focused, thoughtful and reflective.
"Ask yourself, 'If I develop a positive mental framework for my future, how do I make decisions about the action steps to get there?' Be really clear about what you want to do and why you want to do it. And then ask, 'what are the success criteria to make this happen?'
"It's something that you can learn in the classroom and it is a personal journey," Siegfried said. "You're learning every day."
Siegfried explained how important it is also to start with concentration, thinking and clarifying what is important and writing it down. "You have to prioritize because there are so many distractions in life. You can't organize properly unless you prioritize," Siegfried said.
"Leadership is a long-term effort," Weber said. "We all need to be genuine and honest with ourselves and ask ourselves and find answers to those tough leadership questions. Many do not ask these questions early in their careers and Rob's presentation solidified the importance of this for our students."
Siegfried hosted a roundtable discussion later that morning with UD students in the Siegfried Entrepreneurial Leadership Fellows program, former Siegfried interns and students who were enrolled in the class called ENTR 253: Individual Leadership – Building a Foundation for Success.
In the lively panel, moderated by Dan Freeman, director of Horn Entrepreneurship, students were able to ask Siegfried for advice on finding the right mentor, managing time, overcoming roadblocks and setbacks, and staying humble through it all.
"Rob's involvement has made a big difference in the lives of our students," Freeman said.
"One question I get all the time is 'Wow, this leadership advisory sounds pretty intense. How long do you do this?' " Siegfried said. "Only as long as you're interested in exponentially improving your life."