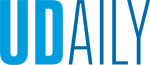 In Memoriam: Matthew M. Shipp
Article by UDaily staff August 12, 2021
Community recalls continuing education administrator, faculty member
Matthew Marcellus Shipp, a long-time continuing education administrator and faculty member at the University of Delaware, passed away on July 5, 2021. He was 91.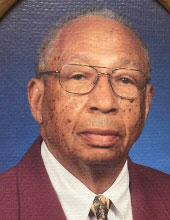 After a career with the Wilmington Police Force where he was the first African-American captain, Dr. Shipp joined the University of Delaware in 1977 in what was then the Division of Continuing Education (now Professional and Continuing Studies). He managed noncredit programs in the fields of criminal justice and police training. After retiring from that post in 1999, he returned to UD as an assistant professor in the then-Parallel Program (now the Associate in Arts Program) in Wilmington, teaching until 2014.
Ron Whittington, retired University administrator who teaches in the University Honors College and who knew Dr. Shipp most of his life, recalled growing up in Wilmington when he was one of the first Black police officers. "He had such an impact on the University and was involved in so many areas," Whittington said. "I remember working with him on establishing the Academy of Lifelong Learning (now the Osher Lifelong Learning Institute) and the opening of Arsht Hall in Wilmington. Then he went on to teach. He certainly touched a lot of lives."
Suzanne Smith Collins, former associate director of continuing education for credit programs and student services and UD alumna, recalls Dr. Shipp as "a dear friend of 40 years and a valued colleague." She said, "All of his co-workers at Continuing Ed loved Matt. Even my son, Dan Smith, who was a work-study student with us for a while during his undergraduate years at UD, remembered Matt as 'such a nice man.'
"Matt accomplished more in his lifetime than most people ever attempt. And he was successful," Collins said. "At his funeral, Matt's son remembered that his dad had recently commented that his part in the establishing of Sojourners' Place was probably his greatest legacy. A remarkable legacy for a former cop who was the first Black captain in the Wilmington Police Force, and who ultimately became a college lecturer!
She added, "He taught in the Parallel Program well into his 80s, to the point that whenever we got together with colleagues, we would ask him, 'Aren't you ready to retire yet?' He would just smile and say, 'Not yet.' He was supposed to come to my home for lunch with former colleagues on July 15th, and it was with much sadness that we attended his funeral on that day. We will miss him a lot."
Born in Doyle, Georgia, Dr. Shipp moved to Delaware in his late teens. In 20 years with the Wilmington Police Department, he held positions as a patrol officer, city solicitor, detective and lieutenant, serving as the youth aid director. In his last position with the force, he was captain and director of the Patrol Division. After retiring from the police force, he took a position with the Wilmington Housing Authority and then joined UD.
A UD alumnus with a bachelor's degree in criminal justice, he earned his master's degree in adult education at Indiana University of Pennsylvania and his doctor of education degree at Columbia University.
Dr. Shipp is survived by his son, Matthew Marcellus Shipp Jr., brother, Gene Shipp, a godson and a host of nieces and nephews.
To read his full obituary, visit the Congo Funeral Home website, where memorial tributes may be shared.