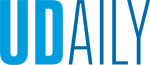 Fortitude and Flight
Drive after drive, Joe Flacco keeps pushing
Article by Artika Rangan Casini, AS05October 22, 2021
In University of Delaware mythology, Joe Flacco would have wings.
As a first-round draft pick and third-string backup for the Ravens, the young athlete made a swift and unlikely ascent to starting quarterback in 2008, leading Baltimore to six playoffs, three AFC championship games and one spectacular Super Bowl victory early in his career.
The years since then have kept him closer to the ground, with recent, short-lived stints as both a Bronco and a Jet. But there's a lingering sense that he has much flight left in him. He certainly has the fight.
While the Super Bowl MVP has soared as a Raven and could fly high as an Eagle, he will forever be a Blue Hen, that rare breed of bird with a bandage on its beak, leading his flock, undaunted and undeterred.
It's a unique alter ego that connects Flacco's present with his past. Indeed, as he embarks on a one-year contract with the Philadelphia Eagles this fall, the parallels between the first and latest chapter of his football career seem almost indistinguishable.
Delaware days
Back then, Joseph Vincent Flacco, BE08, was just a kid who wanted to play ball.
Recruited to the University of Pittsburgh on a full scholarship, he assumed that a large Division I FBS school was his best bet to advance to the next level. And perhaps it would have been, if only he had played. Instead, Flacco served dutifully as backup, rarely taking the field.  
After throwing just four passes in 2004, he left Pitt for UD, though he was not released from his scholarship. His first semester at Delaware was spent in the dining room of a shared Elkton Road apartment, where he hung a curtain for privacy and paid $250 monthly rent, along with out-of-state tuition. As an accounting major, he rode a bike to class and to the Field House. Ineligible to play his first year, he practiced instead.
Wide receiver and team captain "Swervin" Kervin Michaud, EG08, 11M, can still remember how the ball whistled through the air the first time Flacco threw it. Offensive linesman Mike Byrne, AS08, can picture Flacco on the sidelines in khakis and a polo shirt (NCAA rules prevented him from even wearing the uniform). "He was the best practice squad quarterback in the country," Byrne jokes. "He was tearing our defense to shreds, but he was just out there having fun."
For his part, Flacco was at home. "I dove all in. I was willing to do whatever I had to do to make it work," he says.
At the time, Sonny Riccio, HS06, was the established starting quarterback, so even without the NCAA rules, Flacco knew he wouldn't play. It didn't matter. "I was happy to practice. I thought it was a really good opportunity to learn the offense, grow and become part of the team."
And he did. He and the guys would spend Friday nights at Tony's Pizza, just north of campus. "We'd go out and talk for two hours, then go home, fall asleep and play a game the next day," Flacco remembers. "Probably not what you think of when you think about the college lifestyle, but it was just an awesome group of guys who came from good families and were willing to work hard and sacrifice and do all the things you needed to do to make a good football team." 
They would have extraordinary success, ascending to the Division I FCS championship game in 2007 under head coach K.C. Keeler, HS81. (A Blue Hen legend in his own right, Keeler's 2020 championship with Sam Houston State makes him the most successful coach in FCS playoff history.)
At Delaware, Keeler and offensive coordinator Kirk Ciarrocca worked to elevate the talent of the entire team, from the acclaimed matchup against Navy, where Flacco threw for 434 yards, to the five-overtime game against Richmond, which UD ultimately lost, but which still stands out in Flacco's mind as one of the most memorable games he's ever played. "It taught us a lot about what kind of team we could be."
It's always been about the team. Even now.
Looking ahead
The Eagles roster is young, but Flacco feels good. "The offensive line is really good," he says. "They know what they're doing and can move. All the skilled positions are young guys with a lot of talent and a lot to prove. Those things set you up well for success."
As a veteran among that youthful flock, Flacco senses that experience will be his prime asset. "My background is from a bunch of different teams and with a bunch of different players," he says. "My goals are to help cultivate a winning culture and help guys get the most out of themselves."
And yes, the kid from Audubon, New Jersey, wants to prove that he can still play at the highest level. "I don't see myself completely fulfilled in a backup role, but I see it as a path that I'm willing to take in order to get to where I ultimately want to be," he acknowledges. "I want to play again. I have no idea when that will happen. Is it this year? Is it next year? Is it two years from now? My job is to continue to do what I love to do and try and show that I'm still really good at it."
It's a confidence that stems from humility.
Confidence and conviction
At UD, Ciarrocca often said that Flacco never made the same mistake twice. With a hunger to learn and play, Flacco knows his greatest strength has endured: "I'm not afraid to fail," he says. It's how you grow.
"We're taught confidence, but that comes from doing things that are hard to do," Flacco adds. "You don't accomplish something difficult right away or all at once. It's something that builds over time, and the more you can fight tiny hurdles every day, the more confident you can be."
One of the first hurdles Flacco ever faced was on the basketball court, as a high school sophomore who rarely got to play. His father urged him to speak honestly with his coach, and he did. He can't remember now what he said, or what was said in return, but decades later, the conversation remains "one of the most important things I've ever done in my life. It gave me instant credibility with myself."
It instilled a confidence that would help him leave Pitt, trust in himself, and listen to the voice within that knew his worth and value, even when others doubted it.
When the Ravens' owner called Flacco into his office the year before the 2012 Super Bowl to ask why he wasn't signing the $19 million, five-year contract they offered, Flacco stuck to his guns and spoke his truth. And then he won—both the most important game of his life (parts of which he still can't watch without getting nervous), and a contract worth six times the initial offer.
It all stems from that tough high school conversation. "Once you can express yourself, it allows you to feel good about moving forward, whatever happens," Flacco says. "When you're playing every single Sunday, you're going to lose a couple games, and you have to be willing to have honest conversations. Sometimes you might feel you weren't given the chance to impact the game, and you might hear, 'Yeah, you did, and you weren't good enough,' and that's okay. But you gotta put yourself out there."
Rising above the noise
Appropriately, Flacco is now playing in a city notorious for its candor. If he fails on gameday, Philly fans will let him know. 
Which is fine. His teammates, past and present, have marveled at Flacco's ability to take in the feedback while tuning out the noise. "He's always composed and in control," says famed UD running back Omar Cuff, AS08. "And he needs to be. A quarterback who gives into the pressure won't deliver an accurate pass."
Gino Gradkowski, AS11, played with Flacco on the Ravens, and as center, he has snapped the ball to some of football's greats—Peyton Manning, Cam Newton, Matt Ryan.
"Joe is Joe. He's the same person on the fourth down in the fourth quarter as he is in practice," says Gradkowski, who recently returned to UD as assistant director for student leadership development after nearly a decade in the pros. "His presence is contagious. It makes you feel more confident and comfortable."

That's leadership, at least as Flacco sees it: Work hard. Do what you're supposed to do. Make good decisions. Be accountable. Form relationships. Show other people that they can trust you to do your part—nobody else's, just yours. And then do it well. With everything you've got.
It's what he learned at Delaware, and it's why he and his wife, Dana, have invested in the University's new Whitney Athletics Center, designed to be a one-stop facility for all 600-plus student-athletes in all 21 D1 sports programs, as well as a training ground for the next generation of Joe Flaccos.   
"Some of my biggest memories at UD were playing in the stadium and having 22,000 people excited about winning football games," he says. "I remember how cool it was to play there and how passionate the people were, and I want all the players coming through to have the same experience I had."
One look at the facility, and it's clear their experience will be even better. That the Blue Hens of tomorrow will have the possibility of seeing their own wildest dreams come true. After all, it's happened before.
"I never would have thought that I would be a first-round pick or afforded a real opportunity to play at the next level. I felt like I'd be the kind of guy that was fighting for a roster spot at training camp, at best. So the fact that it turned out the way it did is a testament to the place, the organization, the coaches, all the players."
It's the ultimate story of a Blue Hen. And who would Joe Flacco be, if he were anything but?