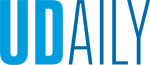 For the Record
Article by UDaily staff August 27, 2021
University community reports honors, presentations and publications
For the Record provides information about recent professional activities and honors of University of Delaware faculty, staff, students and alumni.
Recent honors, presentations and publications include the following:
Honors
The University of Delaware has been ranked the best employer in the state by Forbes magazine. The list was compiled by surveying 80,000 Americans working for businesses with at least 500 employees, from October 2020 to June 2021. Forbes said respondents rated their employers on several criteria, including safety of their work environment, competitiveness of compensation, opportunities for advancement and openness to telecommuting. Respondents were also asked how likely they'd be to recommend their employer to others, and to nominate organizations in industries outside their own. Forbes, which partnered with market research company Statista for the anonymous survey, found that employers in education, health care and retail dominated the rankings, making up 41% of the list.
Rebecca L. Davis, Miller Family Early Career Professor of History, has received a 12-month Public Scholar Award from the National Endowment for the Humanities, to support the research and writing of her next book, Sex in America, which is under contract with Liveright Press.
Presentations
Margaret Stetz, Mae and Robert Carter Professor of Women's Studies and professor of humanities, was an invited speaker on Aug. 14, 2021, at a virtual workshop on women's military sexual slavery and education organized by the Washington Coalition for Comfort Women Issues Inc., an activist NGO established in 1992. Her remarks addressed "How to Teach 'Comfort Women' History." She emphasized both the obstacles and opportunities for those who wish to bring this subject into classrooms in the U.S.
Publications
Farley Grubb, professor of economics, and Cory Cutsail, a graduate student in economics, published "Colonial North Carolina's Paper Money Regime, 1712-1774: Value Decomposition and Performance," in the Journal of Post-Keynesian Economics, volume 44, no. 3 (2021), pp, 463-491. The article analyzes the performance of colonial North Carolina's paper money issued by the North Carolina colonial assembly.
The third edition of the textbook Principles and Applications of Soil Microbiology, co-edited by Jeff Fuhrmann, professor of plant and soil sciences, and Terry Gentry and David Zuberer (Texas A&M), was recently published by Elsevier. Fuhrmann, who was also co-editor on the previous two editions, additionally authored two chapters in the textbook, which is targeted at graduate and advanced undergraduate students as well as professionals in allied fields.
To submit information for inclusion in For the Record, write to ocm@udel.edu and include "For the Record" in the subject line.