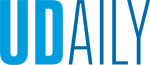 New director for Delaware Sea Grant
Article by Adam Thomas Photo by iStock and Maria Errico August 17, 2021
School of Marine Science and Policy faculty member Joanna York named director
When Joanna York was thinking about applying for the position of director of Delaware Sea Grant (DESG), she was excited about the opportunity to combine her love of science with her conviction that applying scientific discoveries can help solve the problems facing coastal communities and help those communities to be better stewards of their coastal resources.
"I think that Sea Grant and the work that they do is amazing, and it fits with my academic upbringing," said York, who was recently named director of DESG. "I did applied science in my lab in graduate school, and that's the science that interests me. Also, because I've been at UD for about 10 years now, I know a lot of the people who work at Delaware Sea Grant."
As an associate professor in the School of Marine Science and Policy in the University of Delaware's College of Earth, Ocean and Environment, York has experience working with DESG on projects of her own that were funded by Sea Grant in the past.
One of the first projects she worked on at UD was jointly funded by the Delaware, Virginia and Maryland Sea Grant Programs and looked at nitrogen loading in estuaries. She also worked on a project looking at nutrient transformations in the Murderkill River, as well as a project looking at how nitrogen crosses through landscapes, enters the groundwater, and is conveyed to estuaries and tracked where it goes — finding that that nitrogen is assimilated into phytoplankton and might possibly promote harmful algal species.
All of those projects, as well as working with collaborators from the various Sea Grant offices in the region, helped York to see the quality of professionals who work for Sea Grant as well as the importance of engaging with local stakeholders.
"For me, it was really powerful to recognize that you can do science, but to make that science applicable, you need other kinds of people, such as Sea Grant professionals who can facilitate those discussions," said York. "I would like to think I can wear all hats, but I can't. I don't have all those skills. Bringing in Sea Grant professionals on those projects who made it work, that was really neat."
York said that she is looking forward to extending the strengths of DESG, which have been guided by all of the previous DESG directors. She noted that the most recent director of DESG, Kathryn Coyne, associate professor in the School of Marine Science and Policy, has left things in a great place.
"I'm delighted to be able to come into such a well-working system, and I'm looking forward to growing Sea Grant, making strategic decisions that will broaden the reach of Sea Grant across Delaware," said York. "I've started to have conversations with the management team that makes it clear to me that they already have great ideas, and as director, I can help to facilitate those and add my own thoughts and ideas."
For her part, Coyne said that she thinks DESG is in great hands with York stepping in as the director.
"I'm really excited about the future of Delaware Sea Grant with Joanna at the helm," said Coyne. "I think that she will do a wonderful job and look forward to hearing more about her own vision for the organization."
York said that she wants to make sure DESG is covering every part of Delaware, from northern Delaware down to the coast, and is excited to raise awareness about the great work being done by the DESG staff.
"It's exciting to get to work with people who have this vast array of skills who are generous in the ways that they approach their job," said York. "It's a ridiculous cliché to put it this way, but I find it very inspiring because it's a whole team of people with just incredible energy and abilities."
She is also looking forward to building connections with other Sea Grant entities across the United States and said that Sea Grant, as a whole, is incredibly important because it helps coastal communities harness the energy of their ocean and water resources and helps educate them about how to be good stewards towards those resources.
"I think science just for curiosity's sake is fun and critical to have in our society. Sometimes, explorations with no end goal lead to amazing things, and that's always going to be critically important," said York. "Applied science, however, takes those skills and resources to solve problems that people have, and that is one of the best things we can do with our knowledge, our abilities and the resources that we have. When I think about the use of federal monies that come from everyday Americans, I can't really think of a better way to use it. To harness the abilities and the talents of scientists to solve problems. I think that is critically important."