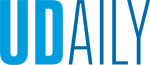 Science diplomacy
Article by Adam Thomas Photo by iStock August 09, 2021
UD Prof. Saleem Ali joins congressional briefing to promote collaboration in global scientific community
Two of the many lessons that can be drawn from the COVID-19 pandemic are that there is a need for better communication between the scientific community and the general public and a need to normalize collaboration between the global scientific community to prevent similar disasters.
To increase the conversation on these and related topics, University of Delaware professor Saleem Ali moderated the first Congressional Briefing on Science Diplomacy. The briefing was co-hosted by the offices of Sen. Chris Coons (D-Delaware) and Sen. Lisa Murkowski (R-Alaska).
Ali, the University of Delaware's Blue and Gold Distinguished Professor of Energy and the Environment and the founding director of the Minerals, Materials and Society (MMS) Program, said that because science should be a non-partisan issue, it was important for him to have both a Democrat and a Republican senator co-sponsor the briefing. Both Coons and Murkowski fit the bill perfectly.
"Senator Coons is a chemist by trade — his first degree was in chemistry and then he went on to law school — but he is very committed to science and the role of science in public policy," said Ali. "Senator Murkowski has been very interested in natural resource issues. She has been on many Senate committees, and she agreed to co-sponsor the briefing and put her good name behind it."
Coons said that in order "to maintain global leadership in science and technology, the United States must foster strong international collaborations. I was proud to partner with the University of Delaware and Senator Murkowski to host this important discussion on science diplomacy."
Lizzie Hunsaker, an Energy and Environment Legislative Fellow in Coons' office who helped organize the briefing, said Coons emphasized that international cooperation is needed to solve global issues such as climate change and the COVID-19 pandemic.
"He viewed the briefing as an opportunity to promote discussion among experts and members of the policy community about the impacts of scientific cooperation on a variety of policy areas," said Hunsaker. 
The briefing focused on topics such as the possible geopolitical risks and rewards of international collaborations, how the United States and China can navigate research and student partnerships through these trying times, a focus on global environmental change, and a look at how the private sector can help foster science diplomacy, among others.
Alondra Nelson, the deputy director for science and society in the Biden Administration's Office of Science and Technology Policy, who sat in on the congressional briefing, said that the speakers were "excellent and each eloquently gave voice to one of the pressing issues of this moment: how to keep science both secure and open. A goal we all share."
Moving science diplomacy forward
Ali said that his research area, broadly defined, is in environmental conflict resolution. He studies the role science plays in conflict resolution and how science can be both a means of resolving conflicts but also how science can generate conflict if it is not appropriately communicated. 
"The last year, during the pandemic, has been quite alarming in that regard," said Ali. "Science is clearly part of the solution, but it has also repeatedly been posed as part of the problem." 
When it comes to topics like the origin of COVID-19, the wearing of masks and the administering of vaccines to help stop the spread of COVID-19, Ali said a little bit of learning can be a dangerous thing when it comes to misinformation. 
"All these people who claim to know a little bit about the science, they might know a snippet about mRNA technologies, or gain of function research, but they really don't understand it," said Ali. "That has amplified distrust in science at an unprecedented level. As a scientist, and as someone who works in that interface between science and policy, I find that so disturbing. I've never encountered this before in my career where you would have so much distrust of science."
Holding this congressional briefing was just one step in regaining that public trust in science.
Ali said he hopes he can use some of the connections he has made from serving on two United Nations panels and as a member of the World Economic Forum of Young Global Leaders to advance the need for better science diplomacy, which includes improving scientific communication with the general public and enhancing cooperation amongst the global scientific community at large.
One of the larger goals is to have an agreement around the norms of scientific cooperation hashed out at next year's G20 Summit. Such an agreement could enable the world's scientists access to the latest scientific research and information should another global crisis emerge.
A series of these types of conversations around science diplomacy is also in the works with the International Science Council.
"We're playing the long game on this. We realize it's not going to happen overnight," said Ali. "The United States has an opportunity to show leadership in this because we have had a very open policy on science. We have been a country that has embraced science from all over the world. The United States has attracted the brightest talent and it has recognized that science should transcend all political differences. UD, also, has had a very good record of embracing international education. I think UD is well positioned to fly the flag of science diplomacy because of our history and now especially with our Presidential alumnus."
Panelists in the briefing included:
Alan Garber, provost of Harvard University;

Tong Shijun, the chancellor of New York University, Shanghai, who joined the conversation from China;

Peter Daszak, president of the Ecohealth Alliance in New York who visited the Wuhan Laboratory as part of an investigation into the origins of the COVID-19 pandemic; 

Tolullah Oni, a public health physician and urban epidemiologist at the University of Cambridge;

Drew Shindell, the Nicholas Distinguished Professor of Earth Science at Duke University;

Marga Gual Soler, a science diplomat, policy advisor, international speaker and educator;

Jacob Parker, senior vice president at the U.S.-China Business Council; and

Martin Loken, minister for political affairs at the Embassy of Canada.