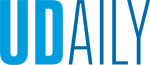 Campus buildings readied for return
Article by UDaily staff August 05, 2021
Facilities staff worked diligently to ensure campus is prepared
For the past several months, UD Facilities staff members have been working diligently to ensure that all campus buildings are safe and prepared for faculty and staff to return to campus.
These activities have included testing water supplies, updating signage, returning furniture to allow safe physical distancing, cleaning all surfaces, and optimizing ventilation systems to ensure they are operating safely and efficiently. At this point, all campus facilities are prepared for occupancy. Anyone with questions or concerns specific to Facilities should call 831-1141.
To assure an orderly and safe return to the campus, each college, department and unit will be returning in coordination with guidance from senior leadership. In many cases, the return will be staggered such that everyone does not return on the same day. Details of these return plans are being finalized now and will be communicated to each unit.
Employees who are currently working remotely should check with their direct supervisors for specific details on when/how they should plan to return to the campus.