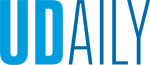 Helping Our Planet and Its People
Eric Ruth, AS93August 30, 2021
Helping our planet
Every night, all around the world, giant telescopes aim toward the skies, searching for the shimmering wisps of light that reveal the secrets of the cosmos. Perhaps it's time we turned the telescopes around, and had a good look at ourselves.
Big data has opened the window on a new type of global observatory that focuses on the Earth and its teeming populations, giving scientists an unprecedented view of ecological dynamics and the sometimes harmful interplay between humans and nature.
At UD, researchers from across campus are retuning their strategies to accommodate this recent flood of data, aiming to improve the outlook for an environment in peril. At the new Data Science Institute, urban scientist and astrophysicist Gregory Dobler is applying the image analysis techniques of astronomy to human-populated landscapes, sensing that this "Urban Observatory" could become a key tool in assessing air quality, energy consumption, public health and sustainability.
Already, his efforts have benefited from the cross-campus, collaborative approach that is key to data research: He's now working with Jeff Buler, associate professor of wildlife ecology, who has been examining the effect of urban lighting on migratory birds, hoping to minimize their sometimes deadly impact.
Dobler said he was drawn to UD by that kind of organic, connective energy. "What's happening here is very unique," he says. "It's a building-from-scratch kind of thing and I'm excited to get my hands dirty, jump in there and build this thing."
Ultimately, Buler hopes to set up algorithms that can track migrating insects, bats and other creatures through existing weather radars. Buler and Dobler's multidisciplinary approach is characteristic of data-driven approaches, which are finding their way into each of UD's nine colleges.
Mechanical Engineering is just one of those: There, assistant professor Joe Kuehlis using streams of data to untangle the complexities of ocean currents and their impacts on climate, potentially boosting economies and preventing loss of life in hurricanes.
At the College of Earth, Ocean, and Environment, data scientist Jing Gao has created a new global simulation model to predict how urban land will change over the next 100 years under different social and economic conditions. And CEOE doctoral student Carter DuVal is using algorithms to analyze the "fingerprints" that big storms leave on sandy ocean floors to model and predict how future storms will behave.
"Until we began using a fingerprint algorithm, we didn't have strong enough tools to do this," says Art Trembanis, an associate professor of oceanography who is part of the study. »
The multidisciplinary approach is characteristic of data-driven approaches, which are finding their way into each of UD's nine colleges.
The multidisciplinary approach is characteristic of data-driven approaches, which are finding their way into each of UD's nine colleges.
Helping its people
The rise of artificial intelligence and Big Data has given the world broad new avenues of potential — and also some stark warnings about where those roads might lead.
Even as UD scholars work to apply high-tech tools to solving social problems, they share a growing recognition that the technology itself will soon pose thorny ethical challenges, possibly harming the very society it aims to help.
They sense clear potential — for easing water shortages, for examining social unrest — but they also wonder: Will Big Data's promise be equitably shared? Who will lose their jobs to a machine? And what can be done to minimize the threat posed by the "harvesting" of personal data?
"The democratization of data science, the gap between the haves and the have nots — in the knowledge of how to analyze and interpret data — is getting bigger," says Cathy Wu, a pioneer in data science and head of UD's Data Science Institute. "How do we bridge that gap and also ensure we involve people who otherwise would be left out of the data and the decisions based on it? How do we prepare people for future changes in their jobs as data science evolves? We have to ensure data science really provides a positive impact to society, which requires attention to ethics, policy and education."
Those are the kinds of topics explored in Rahmat Beheshti's UD class, which aims to give students a foundation on the social implications of AI, and explore practical ways to address them. Some of the featured topics included ethics in AI, disinformation, replacing jobs and sustainability.
At the same time, academic work to address social ills through data is gaining momentum at UD:
Using geolocated Twitter data, UD researchers are examining how food and water insecurity can cause social unrest, and Prof. Federica Bianco is bringing data science expertise to bear on projects that range from public health to criminal and prosecutorial justice.
Sensing the growing threat from cybercriminals, UD scientists will use military-grade data science and machine learning tools to help Delaware's water systems safeguard against supply disruptions.
Using simulations and computer modeling, researchers studying the use of offshore freshwater resources have found that the practice could threaten onshore aquifer systems, lead to diminished groundwater availability, and cause widespread land subsidence.
UD researchers are exploring ways that Big Data can be used to monitor the condition of railroad infrastructure and predict potential hazards.
Combining machine learning, data science and virtual technology, researchers are finding more effective ways for users to interact with education and health care systems, and exploring better ways of assessing how bias may be distorting efforts to help struggling students.