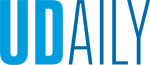 A grim duty, proudly done
Blue Hen's 9/11 mission took him inside a shattered Pentagon
Eric Ruth, AS93September 10, 2021
On a sunny September morning some twenty years ago, Joe Palermo was teaching class at the FBI Academy in Virginia when his beeper sounded.
Two airplanes had struck the World Trade Center, he was told. He was needed at the Pentagon — ASAP.
"I was the only car on I-395 going northbound," Palermo, EHD74, says of that frantic, fearsome morning that would change the world — and his life — forever. "I looked left and the Pentagon was engulfed in smoke and black flames. That was 10:30. The plane had hit at 9:37."
The longtime FBI special agent and counterterrorism expert would spend the next few weeks amid the torn wreckage of America's defense headquarters, searching for bodies, solemnly recovering remains, documenting shards of evidence, and sleeping on-site until work began to wind down weeks later.
Grim images linger in his thoughts: A teddy bear from a child who had been aboard the plane; the bodies of American soldiers, incinerated and broken. From the way some victims were found, he could tell that the victims knew they were about to die.
"Those are things you take with you the rest of your life," says Palermo, who in his 25 years with the FBI had investigated terrorism, violent offenses, organized crime. He has seen a lot. But he had never seen anything like this.
"When I went in there, I was expecting to see something that looked like an airplane. But there was nothing but pieces, most of them no bigger than your hand," he recalls. "A lot of times there wasn't enough to fill a body bag — it was just parts."
Even today, years after his 2008 retirement from the FBI, Palermo continues to serve the nation he has long defended, teaching anti-terrorism techniques to members of the military serving overseas. It's his way of giving back — much as he did through that long, sad autumn.
"We were there for the entire time," says Palermo, a Delaware native whose Blue Hen roots run deep — his father and five of his brothers went to UD. "We got there on 9/11 and we turned it back over to the Pentagon in October. We spent every night there. I learned how to sleep in a wheelbarrow comfortably. And nobody complained. It made me want to keep doing what I'm doing right now.''
In the early days, frustrated would-be rescuers couldn't even enter the building because of the searing heat inside. Soon, Palermo was made team leader of night shift body recovery, but even then their efforts would be repeatedly interrupted — by fears the fire would flare up, by malfunctioning radios, by creaking wreckage that seemed ready to collapse.
"Two or three times, we had to evacuate because of bomb scares," he recalls. "The third time, we said, 'We're not coming out, we're not leaving.' The feeling at the Pentagon was one that I've never seen before. There was a huge sense of cooperation. Everybody was like, 'Not a problem, let's make it happen.' ''
Eventually, the teams would manage to recover the crucial aircraft data recorders. They would even find the bodies of the five terrorists. But one discovery was very special.
"We found a U.S. flag, which was very emotional," Palermo says. "They took that flag and put it on the next space shuttle going up."
Eventually, rescuers would determine that the attack in Arlington killed 189 people — in the building and on the plane — and likely would have killed more if not for the quick and selfless actions of responders like Palermo.
"When I came out after each and every trip, I was just emotionally exhausted," says Palermo, who now lives in Natural Bridge, Virginia. "But I didn't want to be anywhere else in the world."