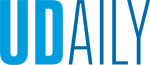 Zoom updates and features
Article by IT Communication Group April 16, 2021
Changes and enhancements to Zoom at UD
Zoom accounts at the University of Delaware now have access to several exciting new enhancements: Authenticated Guest List, Language Interpretation, Live Transcriptions (closed captions), new in-meeting chat settings, and alert options. Knowing how to use these features will help you to better address the needs of your students or guests in your next Zoom session.
In addition, if you schedule Zoom meetings inside Google Calendar or Outlook for Mac, there are important changes and actions you may need to take.
Keeping your Zoom application up to date is important to take advantage of these new features and security updates. Learn more about these new enhancements and changes.
For further information, please visit: https://sites.udel.edu/ats/conferencing/zoom/zoom-updates-april-2021/