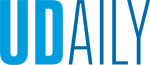 You're Invited: UD Hospitality Family Brunch
Article by Jen Hendrickson Photo by Julie Morin April 29, 2021
Virtual event features cooking demos, celebrity alumni and is hosted by UD hospitality students
Students in the University of Delaware's HOSP364 Event Practicum invite members of the UD community to a virtual UD Hospitality Family Brunch on Saturday, May 8, from 10:30-11:30 a.m. The event will be broadcast on UDLive from Vita Nova and is free, but registration is required.
The annual UD Hospitality Family Brunch celebrates the accomplishments of UD hospitality students. The event will feature a host of students and professors, celebrity alumni, live cooking demos, entertainment and will showcase the unique experience our students have as part of the Hospitality Business Management program at UD's Alfred Lerner College of Business and Economics. The brunch is produced by students, as part of the Event Practicum class, who learned how to conceptualize, plan and execute a virtual event through hands-on classwork and experiences.
Viewers can show their Blue Hen pride by joining our free live watch party or elevate their experience by purchasing a swag box full of gear, hand-selected by the student planning team.
For further information, please visit: http://www.udel.edu/hospfamilybrunch