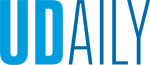 Lasting benefits of telehealth
Article by Kelly Bothum Illustration by Jeffrey C. Chase April 06, 2021
Virtual visits likely to stick around after the pandemic ends
A year into the coronavirus pandemic, telehealth and virtual visits have become an important part of the healthcare landscape. Many of the early challenges with technology, billing and patient privacy have been overcome enough that healthcare providers predict remote services will exist in some capacity even after the restrictions brought on by the pandemic end.
The success of telehealth during the pandemic has highlighted opportunities to improve access for patients who might not otherwise be able to receive care. That's something clinicians hope to expand once the current health emergency is over.
At the Speech-Language-Hearing Clinic in the University of Delaware's College of Health Sciences, some of the patients who have fared the best in the past year have followed a hybrid model, coming into the clinic but also getting support remotely in their home, said Christine Cook, clinic director.
"Some weren't considered homebound — they could get out, but it takes a lot of work for them. Outpatient services were challenging because by the time they got to the clinic, it had already been such an ordeal to get dressed, get into a wheelchair, transfer them to the car, transfer them out. They would be exhausted," Cook said. "Now we have the ability to meet them where they're at. It takes some of that fatigue and struggle out of the mix."
Looking long-term, Cook expects half of the clinic's clients will use telehealth in some capacity, a dramatic shift from pre-pandemic use, when it was the exception rather than the rule. But for that to be the case, she said, legislation is needed to develop a more cohesive set of practice regulations across state lines and to ensure reimbursement.
"Telehealth is here to stay," said Tara Leonard, director of the Clinical Health Coaching Research and Training Center (CHCRTC) in the Department of Behavioral Health and Nutrition. "As instructors, we need to make sure the next generation of health professionals are skilled in working in any environment."
Learning in the moment
For healthcare students training in this environment, it's an opportunity to develop critical skills that will be needed in their professional careers, said Carolyn Haines, director of the Nurse Managed Primary Care Center (NMPCC). These skills include understanding the necessary documentation for telehealth visits as well as new ways to assess patients.
"Our students are learning an innovative approach to patient care — that didn't exist at the level we have now — that they will use in their future careers, and they have also learned policy and law around HIPAA and telehealth rules/regulations and documentation," Haines said, referring to the Health Insurance Portability and Accountability Act (HIPAA).
Graduate student Jamie O'Hara has been using telehealth to work with clients for more than a year. The experience has been educational both for her and her clients, said O'Hara, who is finishing her master's degree in health promotion. Telehealth has allowed her to connect with clients where they feel most comfortable, and it's also helped with their accountability.
"If someone is telling me they want to set a goal, and the only way they're going to remember to track their food is if they put a sticky note on their fridge, I can say, 'OK, I'll just wait while you go do that,' " O'Hara said. "Another advantage of meeting them in their home environment is that we are often more likely to meet their loved ones. In health coaching and behavior change, we know that our people have an impact on our success, and being able to meet them and talk about them by name only improves the coach's connection to their client."
Meeting via telehealth sometimes has meant troubleshooting technology issues with laptops and cellphones. But O'Hara also has taught her clients to use technology to their advantage, such as by setting reminders on their phone. Other clients who feel self-conscious about their appearance sometimes opt for coaching sessions with the camera off.
"It might be the difference between them actually attending the session versus them not doing the session," said O'Hara, who completed her health coaching certification in December 2020 and is now interning with the Prevent T2 program, which helps people make lifestyle changes to help delay or prevent Type 2 diabetes.
Cook said she's noticed that some students perform differently in person than in telepractice, even though both use the same set of skills. Clinicians aren't yet sure why that's the case, but it has prompted discussions about making in-person visits more comfortable despite the challenges of masks and personal protective equipment.
"Before, it was awkward to be six feet apart from someone for social communication, and then all of a sudden, those norms have been ripped out from under us," Cook said. "I think the students are still trying to figure out where their footing is in person after they've gotten it established in telepractice. We're trying to give them a good opportunity to get both so that they can see it's not skills, it's interpersonal relationship building."
Expanding the options
For the UD Nutrition Clinic, a silver lining to the pandemic has been the 25% increase in patient volume since it started offering telehealth nutrition counseling, said clinic director Donna Paulhamus. More than 90% of clients are currently seen via telehealth.
"Patients appreciate the convenience of receiving counseling services via telehealth," Paulhamus said. "It allows them to complete their appointments from home or work settings, and more patients now continue with nutrition counseling with more follow-up visits that are conducive to improving their diet and health."
Leonard said telehealth has allowed the CHCRTC to offer more topical group programs — including physical activity, sleep, time management, meal prep and family health — all with a focus on COVID-related changes. Sessions are kept short to reduce screen overload while still assisting clients in creating strategies to improve their overall health.
They also assess new clients beforehand to make sure they are a good fit for virtual coaching. "We believe going right to Zoom for some may be a barrier to services, so to take away the potential challenge, we meet people at a common comfort level — the telephone," said Leonard, the center director.
Haines said only about 20% of the patients at the NMPCC are currently using telehealth, but that number can fluctuate depending on local COVID infection rates, holidays and other issues that can arise. Visits for mental health follow-ups, lab reviews, allergy symptoms, annual Medicare wellness exams and minor illnesses are typically more conducive to telehealth. When agreeing to be seen virtually, patients must acknowledge that there are some limitations when they aren't in person, Haines said.
Cook said the strength of telehealth can be seen in the changes being made to regulatory and licensing requirements to accommodate virtual visits. Compacts that grant licensing for providers in multiple states, as well as the expansion of Medicare telehealth services, make it easier for virtual visits to continue.
"I see these wheels spinning to make it a more permanent fixture," she said.