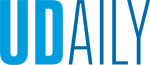 Student leaders win international competition
Article by Student Centers Staff April 16, 2021
The Blue Hen Leadership Program wins third consecutive championship trophy
The University of Delaware's Blue Hen Leadership Program defended its title as the reigning champion of the Collegiate Leadership Competition (CLC) for the third consecutive year.
Founded in 2015, the Collegiate Leadership Competition provides a digital practice field for students to learn and demonstrate leadership, critical thinking, and problem-solving skills to be applied in their future professional careers.
The UD team, advised by Susan Luchey, associate director of University Student Centers for Leadership Development, faced off as one of 33 international colleges and universities, engaging in four rounds of challenges over three months. Teams had to apply principles of leadership as they worked together to solve problems for an audience of employers, researchers and other professionals.
The competition culminated in a final live, head-to-head, challenge round on April 10 that required the team to work together to complete a simulation involving climbing Mt. Everest and also successfully solve all the clues in a complex virtual escape room.
One of only two teams with student coaches, the BHLP team was coached by seniors Garrett Currie and Nishant Chintala. Team members included seniors Charlie Hannum, Craig Klevan and Kyle Robers; junior Sean Friday; sophomores Jacob Herz and Matt Weis, and first-year student Kate Knesek.
The Blue Hen Leadership team will be featured on an upcoming Phronesis podcast, hosted by the CLC founder and director, Scott Allen, the Dr. James S. Reid Chair in Management of the Boler College of Business at John Carroll University.