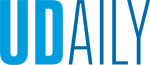 The ones who care
Resilient, innovative and burned out, nurses share their vision for a post-pandemic future
Article by Artika Rangan Casini, AS05
In 1970s Cameroon, nurses were the "ultimate power role" for a young Tabe Mase. They headed health clinics in the West African nation and exuded undeniable strength.
Decades later, Mase, HS94 still finds inspiration in the world's most trusted profession.
"Without nurses, you will close down your shop," says the nurse practitioner and director of employee health at ChristianaCare in Delaware. "Nurses ask the critical questions and have a voice on exactly how to impact patient survival rates."
As the world emerges from the greatest public health crisis of our generation, one clear answer lies in vaccines. Indeed, when Joe Biden received his first Pfizer-BioNTech dose, it was fellow alumnus Mase who administered the shot.
But beyond the life-changing, life-saving power of the COVID vaccine are deeper lessons to be learned from those on the frontlines of care.
"Nurses deliver amazing patient care rooted in gentleness and compassion," says Kathleen Matt, AS75, 78M, dean of the College of Health Sciences. "The pandemic has put a spotlight on the important role they play in integrating clinical care and supporting patients and their families through difficult and challenging times. Post-pandemic, I foresee a stronger appreciation for the contribution nurses make to the health of the nation and the sustainability of our health systems."
Leadership at its best
In many ways, the pandemic revealed the profession's resilience.
"It's seems ironic, if not poetic, that COVID occurred in 2020, the year of the Nurse and Midwife," says Elizabeth Speakman, senior associate dean of nursing. "COVID was one of the most defining moments for the profession, proving once again that nurses are resilient."
Mase saw it firsthand, as nurses came together from units across the hospital, "leaning on each other and learning from each other."
The silos of a pre-pandemic world broke, and nurses stepped up, as they always have, to collaborate in new and innovative ways.
As a labor and delivery nurse, Katherine Butler, HS18, saw fellow nurses temporarily reassigned to work in the emergency department, ICUs and medical-surgical floors. On her own unit, she executed new protocols to keep mothers and babies safe during and after delivery. She also found support from her managers, who kept an open-door policy and welcomed questions.
"But I know that's not the case everywhere," Butler says. "Lack of PPE, unsafe staffing ratios and occupational hazards were challenges for many before the pandemic hit. I hope this past year brings attention to these issues."
Burnout at its most exhausting
ICU nurse Gabby Acker, HS19, recalls the anxiety and stress of the pandemic at its height.
"Each shift was exhausting, getting no breaks and staying hours late," she says. "The uncertainty behind the virus added a level of fear and risk, and increased death rates added emotional stress."
While things improved once Acker's hospital opened designated COVID units and hired agency nurses, the strain on caregivers persists.
"It is difficult to imagine that this crisis will not have a longstanding impact on our providers," says Greg O'Neill, HS09, 17M. "Most days present new challenges and require ever-present flexibility. Adapting to change has become habit as priorities evolve and demands pull from a limited pool of physical and emotional resources. And yet we find a way to carry on."
It's a matter of survival for many, including Michelle Varisco, HS14.
"I have nursing school friends who are so overworked. I have family members who believe this is a hoax and shout conspiracy theories at me," she says. "It's easy for people to point endless fingers of blame. I just hope that we all emotionally, physically and spiritually survive."
Hope for the future
But survive we must. And survive we will. So long as we invest in our caregivers, and in ourselves.
"More than just a tag line, self-care turns out to be essential to surviving and even growing through challenging times," says O'Neill. He has made a concerted effort to focus on his diet, spend more time in nature, detach from technology and negative media inputs, and prioritize family wellness. "All have given me improved recovery from difficult weeks," he says.
Even Varisco, whose workload extends to caring for 8-year-old twins and a toddler, finds hope amidst the chaos.
"I've often looked at my happy, smiley, full-of-life toddler, Audrey, and envied her current perspective," she says. "Audrey is moving through this entire pandemic stoked to always be with her family, jazzed to sing and dance with the characters on Sesame Street and grateful to be snuggled in between her parents every night. She is our family's light. She has the ability to see past the storm."