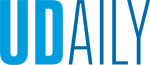 Meet me on the cutting edge
Article by Tracey Bryant Photo by Evan Krape April 06, 2021
Microrobots for improving health, making artificial organs
Editor's note: This article appears in the new, all-digital issue of the University of Delaware Research magazine. This issue spotlights UD's graduate students, an essential group of researchers who come from around the world, bringing fresh energy and new perspectives to their studies. It includes a special section on UD's growing muscle in robotics and also reports on COVID-19 research with impact in Delaware, the nation and the world.
"Just call me Sam." That's what Professor Sambeeta Das will ask of you, with a warm smile.
But don't let her humility fool you. She's boldly forging into little-known territory, into an exciting world you can see only with high-powered microscopes, where sci-fi meets reality.
Her dream is to develop self-driving microrobots that would act like "helper bees," working with engineered stem cells, actually doing nanosurgery at the cellular level to create artificial organs and fill a dire need. Every 10 minutes, another name is added to the national organ transplant list, and the agonizing wait begins.
Learn more: https://research.udel.edu/2020/12/01/ud-robotics-the-cutting-edge/