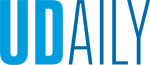 Cracks in a carbon vault
Article by Beth Miller Photo by Kathy F. Atkinson April 22, 2021
UD researchers study permafrost samples looking for ways to stabilize carbon
Editor's note: This article appears in the new, all-digital issue of the University of Delaware Research magazine. This issue spotlights UD's graduate students, an essential group of researchers who come from around the world, bringing fresh energy and new perspectives to their studies. It includes a special section on UD's growing muscle in robotics and also reports on COVID-19 research with impact in Delaware, the nation and the world.
The thing about permafrost is right there in its name. It's supposed to be permanently frozen. Otherwise it would be called tempofrost.
Now, sad to say, a name change may be in order. The frozen tundra is melting in certain parts of our planet. It's not a matter of if or when. It's melting now.
Liz Coward, who worked as a postdoctoral researcher in environmental chemistry at the University of Delaware, has seen firsthand the sobering impact climate change is having on permafrost in its natural environment. Coward worked in the lab of Donald Sparks, Unidel S. Hallock du Pont Professor of Plant and Soil Sciences and director of the Delaware Environmental Institute, where she studied core samples of permafrost collected from Alaska, among other things.
Many researchers are looking at what will be released as the melt continues and how that will affect the planet. At the 2019 American Geophysical Union Conference in San Francisco, for example, more than 300 abstracts were presented on permafrost studies, Coward said.
Her research focused instead on the persistence of carbon, how it is stabilized and kept in place. Permafrost was considered a virtual vault for anything captured within it, including carbon.
"Until it's not," she said.
The layer of material above permafrost that thaws seasonally, known as the active layer, is deepening. As permafrost thaws, things are changing there, mixing. Microbes are becoming active.
"Is there anything that will keep the carbon stabilized and render it not bioavailable?" she said.
That's what she has studied in Sparks' lab. One of the things anyway.
Learn more: https://research.udel.edu/2020/12/01/permafrost/