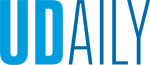 Leader on and off the soccer field
Article by UD Athletic Department Photo by Mark Campbell April 02, 2021
Olivia Schuck selected as senior CLASS award candidate
University of Delaware women's soccer player Olivia Schuck was selected as one of 30 candidates for the 2020-21 Senior CLASS Award, the national organization announced on March 26.
An acronym for Celebrating Loyalty and Achievement for Staying in School, the Senior CLASS Award focuses on the total student-athlete and encourages students to use their platform in athletics to make a positive impact as leaders in their communities.
Schuck, a defender for the Blue Hens, is a senior from Medford Lakes, New Jersey. She is majoring in occupational therapy.
To be eligible for the award, a student-athlete must be classified as an NCAA Division I senior and have notable achievements in four areas of excellence: community, classroom, character, and competition.
Schuck was named the 2019 Colonial Athletic Association Co-Defensive Player of the Year after playing all 19 matches, anchoring the conference's top defensive unit as a lone center back. A three-time captain, Schuck was a Second Team All-CAA honoree in 2018, and earned First Team honors in 2019. She has played nearly every minute of Delaware's four matches this season, scoring a goal in a 5-1 win over Delaware State, and contributing to a season-opening shutout of George Mason.
As captain, Schuck helped guide the Blue Hens from 4-12-2 record in 2018 to second place in the CAA table in 2019, the highest finish in program history. In the classroom, Schuck has made the Dean's List every semester she's been on campus and holds a cumulative GPA over 3.7.
She also serves as the team representative on the Student-Athlete Advisory Committee and the Student Success Committee, helping develop the Student-Athlete Mentoring Program. Schuck also plays an active role in the team's heavy involvement in the B+ Foundation, a children's cancer charity.
The 30 candidates will be narrowed to 10 finalists in April, and those 10 names will be placed on the official ballot. Ballots will be distributed through a nationwide voting system to media, coaches and fans, who will select one candidate who best exemplifies excellence in the four Cs of community, classroom, character, and competition.
The Senior CLASS Award winners will be announced during the 2021 NCAA Women's College Cup championships in May.