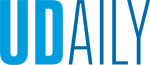 Ratledge Family Award for Delaware Public Service
Article by Biden School Staff April 29, 2021
Nominations accepted through June 11
Nominations are open for the Ratledge Family Award for Delaware Public Service, which recognizes the contributions of University of Delaware community members to the well-being of all the people of the state.
The Ratledge family, Delawareans who can trace their roots back to the 1700s, established the award to encourage and recognize significant public service contributions with at least one award of $1,000 made each year.
Recipients of the award must be members of the UD community. Professional staff, faculty and students are eligible. Preference is given to members of the Joseph R. Biden, Jr. School of Public Policy and Administration and the College of Agriculture and Natural Resources (CANR).
The award is presented to those who exemplify excellence in public service to citizens in the state, and those contributions are defined to include both paid and volunteer work. The $1,000 award can be used for any purpose.
As specified by the endowment, the award committee is chaired by the dean of the Biden School, Maria Aristigueta. It includes the following members: a director from a center in the Biden School, Jerome Lewis, Institute for Public Administration; the Dean of CANR, Calvin Keeler; and the director of Cooperative Extension, Michelle Rodgers.
Nominations are being sought University-wide. Nominations must be in the form of a letter to the chair as per below and must include basic biographical information (name, address, status/position at the University) and a detailed description of the public service contributions of the nominee. There is no form necessary for submission.
The deadline for submissions is Friday, June 11. Send letters of nomination to the Biden School at dwalls@udel.edu and include "Ratledge Award Nomination" in the subject line.
For further information, please email: dwalls@udel.edu