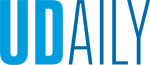 Justice, from the ground up
Article by Eric Ruth, AS93
Millions of Americans got a deeper look into the nation's soul last summer. For many, it was a sight they never wanted to see again.
They watched in horror as their fellow Americans died on city streets, and would soon be marching those streets for a justice that is four centuries past due. They listened, and pondered, and decided at last: It was time for a reckoning, and time for everyone in the community to push America toward a better place.
That's the passion behind a growing grassroots movement at UD that seeks to lay bare the quiet and pervasive mechanisms of racial disparities, and give the entire UD family more power to face those inequities and contribute to change.
For now, it's called the Antiracism Initiative, but its modest beginnings amid the quarantine have snowballed into a movement that already reaches across campus and into the state.
Within months, more than 380 UD staffers, professors and students had joined hands and begun to build an electronically linked network of grassroots action committees, each pushing for progress in some aspect of University life and the wider world.
"Part of it is about looking at ourselves at a predominantly white university," says Prof. Alison Parker, History Department chair, who co-chairs the initiative with theatre Prof. Lynnette Young Overby. "But on the other hand, we're also thinking more systemically, on an academic level, about how can you fight and dismantle racism."
For some, that means finding more ways to boost minority enrollment and faculty diversity. Others seek to heighten awareness through changes in the curriculum, both at UD and in Delaware's public schools. Almost two dozen subcommittees took on their own missions, some exploring solutions to the mental health issues that racism sparks, or even searching for ways to make campus tours more forthright about UD's inequitable past.
Already, two credit courses and a few fellowships have risen from the effort, and one subcommitteeis moving forward with an effort to open educational opportunities at UD for incarcerated women.
"A lot of things are being done that are not just theoretical. We're doing them. People wanted a place to take real action," Parker says.
Online speaker events have already attracted hundreds of participants, but are sure to expand as COVID-19 circumstances improve, and grant money begins to flow. UD's administration has providedfinancial support, giving organizers hope that someday soon, this "initiative" could evolve into a campus "Antiracism Institute."
"It's exciting," Parker says. "We're making a difference already."