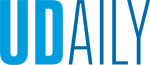 A Jewish oral history
Article by Beth Miller Photo by Evan Krape April 08, 2021
UD students explore the past by interviewing those who lived it
Editor's note: This article appears in the new, all-digital issue of the University of Delaware Research magazine. This issue spotlights UD's graduate students, an essential group of researchers who come from around the world, bringing fresh energy and new perspectives to their studies. It includes a special section on UD's growing muscle in robotics and also reports on COVID-19 research with impact in Delaware, the nation and the world.
Long before there were text messages, property records, depositions or love letters, before there was a keyboard, printing press, quill pens or even crudely sharpened stones that could carve into the wall of a cave, people were learning about life from other people's stories.
And thousands of years later, we still like learning things that way, says historian Roger Horowitz.
"The past is not abstract," he said. "It's about John, Sam, Irving, Phyllis. And that connects with the way we most want to learn about history — through their stories."
Horowitz recently taught students at the University of Delaware how to capture and curate such stories, collaborating with the Jewish Historical Society of Delaware on an oral history project that focused on senior members of the Jewish population in Wilmington, Delaware.
Horowitz is an excellent guide for such a task. He has the history chops, with a doctorate from the University of Wisconsin, expertise in the history of business, technology and industry, and extensive experience with oral histories. He has done such projects himself, including one focused on the United Packinghouse Workers of America in the 1980s and more recently with workers at the Chrysler plant in Newark, Delaware, which once operated on the grounds of what is now UD's Science Technology and Advanced Research (STAR) Campus. Horowitz now is director of Hagley Museum's Center for the History of Business, Technology and Society and teaches history and Jewish Studies as an adjunct professor at UD.
Learn more: https://research.udel.edu/2020/12/01/jewish-oral-history/