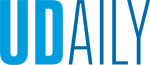 Greenest BlueHen 2021 - Earth Day Challenge
Article by Robert Ddamulira, Eric Moore, Spencer Moller and Fatemeh Izaditame April 13, 2021
Celebrating all BlueHens working for a greener planet
The Delaware Environment Institute (DENIN) Fellows, with support from DENIN and the University of Delaware Sustainability Department, are celebrating Earth Day 2021. Undergraduates, graduate students, and postdocs, at UD and internationally, are invited to participate in the Greenest BlueHen 2021 Earth Day Challenge (#GBH2021).
The challenge, which will run through April 22, is using the theme: "Restoring our Earth through creative communications and actions."
The 2021 challenge returns with a much larger award for winners: over $2,000 in various cash prizes. We invite creatives to submit entries in the main section of the competition under three categories:
— Traditional art (painting, cloth art, etc.)
— Digital visual media (video/photograph)
— Digital audio media (poem recital, musical creations)
To participate, contestants must download and create a profile in the GBH2021 app (https://gbh2021.glideapp.io). Detailed guidelines are provided within the app. To submit entries into the Creative Communications competition, please do so at this link: www.udel.edu/008250.
The challenge also includes a series of weekly activities including quiz trivia ($150 in prizes), clean-ups, tree planting, and social media postings using the hashtag #GBH2021.
Participants in the #GBH2021 challenge must be non-faculty academics (undergraduate/graduate students, post-doctoral researchers) with UD or other accredited universities (only university e-mail addresses are accepted). The deadline for submission is Apr 16, 2021.