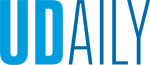 For the Record
Article by UDaily staff April 30, 2021
University community reports recent presentations, honors, recordings and appointments
For the Record provides information about recent professional activities and honors of University of Delaware faculty, staff, students and alumni.
Recent presentations, honors, recordings and appointments include the following:
Presentations
Trevor A. Dawes, vice provost for libraries and museums and May Morris University Librarian, was a presenter, along with Curtis Kendrick from Binghamton University and Christine Wolff-Eisenberg from Ithaka S+R at the Association of College and Research Libraries' ACRL2021 Conference. Their talk, on April 14, focused on the Anti-racism Talent Management Audit currently being conducted by the libraries at the University of Delaware and Binghamton University, with assistance from Ithaka S+R, and the ways in which the results of the audit can be used to improve both services as well as organizational climate.
Aimee Pearsall, adjunct instructor in the School of Music, presented a session on "Increasing Access and Engagement: Musical Creativity as a Culturally Responsive Approach to Choral Music Education" at the American Choral Directors Association national conference.
Jennifer Kubota, assistant professor of psychological and brain sciences and of political science and international relations, delivered a talk about her neuroscience research on the roots and expression of implicit bias, at a March workshop hosted by the National Academies of Sciences, Engineering and Medicine. The virtual workshop, "The Science of Implicit Bias: Implications for Law and Policy," brought together leading experts to focus primarily on racial bias. Kubota's research explores how we form impressions of marginalized individuals or those who are different from us and how we achieve equity in intergroup relations.
Gene Koshinski, professor of percussion, and Tim Broscious, assistant professor of percussion, both in the School of Music, are Quey Percussion Duo, and they presented a virtual workshop for music majors at the University of Missouri Kansas City on March 22.
Honors
Nature Portfolio's Scientific Reports published its list of the top 100 most downloaded ecology papers published in 2020. The No. 33 ranking belongs to "Decline of six native mason bee species following the arrival of an exotic congener," whose coauthors from UD's Department of Entomology and Wildlife Ecology include Grace Savoy-Burke, Ph.D. candidate, and Deb Delaney, associate professor of entomology.
Trevor A. Dawes, vice provost for libraries and museums and May Morris University Librarian, was appointed as a member of the Advisory Panel for "Reimagining Descriptive Workflows." The Andrew W. Mellon funded project, in partnership with OCLC and Shift Collective, will develop a community agenda to clarify issues for those who do knowledge work in libraries, archives, and museums, identifying priority areas for attention from these institutions, and providing valuable guidance for those national agencies and suppliers. The program is part of a broader initiative to address the systemic issues of bias and racial equity within our current collection description infrastructure.
Alumnus Jason Milov's company Open The Portal has been nominated for the 2020 Annie Awards Best Short Subject for the film KKUM. The Annie Award is the animation industry's highest honor. Milov earned his bachelor's degree in art and design at UD in 2010.
Alumna Anne Yoncha, who completed her bachelor of fine arts degree with distinction in 2010, is assistant professor of art at East Central University in Ada, Oklahoma. She recently completed a Fulbright fellowship at the Natural Resources Institute Finland, working with restorationists to make collaborative art-science work about former peat extraction sites outside Oulu. Her work has been shown nationally and internationally, notably at the CICA Museum in South Korea, Finland's Art Ii Biennial, the Budapest Environmental Project and Codex Foundation's international artistic exploration "Extraction: Art on the Edge of Abyss."
Recordings
Works by Gene Koshinski, professor of percussion in the School of Music, entitled "Get It" and "Pocket Grooves" were recorded on Jared Williams' new CD Get It! - Music for Tuba and Percussion. The recording is available through Potenza Music and Just for Brass and is streaming on iTunes, Spotify and Pandora.
Appointments
Lukas Emory, who earned his bachelor's degree in visual communication in 2016, is a new senior digital designer in marketing for Blackboard.
To submit information for inclusion in For the Record, write to ocm@udel.edu and include "For the Record" in the subject line.