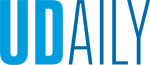 For the Record, April 23, 2021
Article by UDaily staff April 23, 2021
University community reports recent presentations, publications, service, honors, exhibitions
For the Record provides information about recent professional activities and honors of University of Delaware faculty, staff, students and alumni.
Recent presentations, publications, service, honors and exhibitions include the following:
Presentations
Margaret Stetz, Mae and Robert Carter Professor of Women's Studies and professor of humanities, presented a paper at a session on "British Literature and Film: Finding 'Englishness'" at the Northeast Modern Language Association Convention (via Zoom) on March 13, 2021. Her paper was titled "Gary Sinyor's Stiff Upper Lips (1998): A Room with a Jew." In it, she discussed how and why a film made by a British Jewish screenwriter and director satirized the conventions of so-called "English heritage" cinema made famous by Merchant Ivory Productions, which had created a popular 1985 adaptation of E. M. Forster's novel, A Room with a View. Stetz's talk suggested that the irreverent comedy of Gary Sinyor's parodic film was actually closer in spirit to Forster's work than the more politically conservative "English heritage" version.
Trevor A. Dawes, vice provost for libraries and museums and May Morris University Librarian, was an invited panelist at an Ithaka S+R sponsored webinar, "National Movements for Racial Justice and Academic Library Leadership" on April 13, 2021. The panelists, who also included Kaetrena Davis Kendrick from Winthrop University and Patricia Hswe from the Andrew W. Mellon Foundation, provided reactions to a recently issued Ithaka S+R report, for which Dawes also served as a survey adviser.
Mark Adams, assistant professor in the School of Music, presented his study "Student Perceptions of Personal and Emotional Content in a Songwriting Class" at the Music Research and Teacher Education National Conference. This study was in collaboration with an area high school, in which students reflected on a songwriting class and what they believe makes a space "safe" in which to engage.
Publications
Sharon P. Pitt, vice president for information technologies and chief information officer, was recently interviewed and featured in a Q&A for EdTech Magazine, a publication focused on technology in higher education. Pitt shared her perspective on IT's value-adding role for higher education, strategic leadership, and the importance of Diversity, Equity and Inclusion in IT departments and higher education largely.
Service
Sheng Lu, associate professor of fashion and apparel studies, has been invited by the International Trade Center to serve as a consultant and join the center's study exploring how the textile and clothing sector in a nation designated as a "least developed country" (LDC) is impacted when the LDC graduates to a more developed status. Lu will work with team members from the trade center, which is operated by the World Trade Organization (WTO) and the United Nations, and associated agencies to understand fashion brands and retailers' sourcing practices and identify trade policy options to help LDCs go through their transition. The WTO has reported that graduating from LDC status is an important milestone for a country, but the resulting loss of special international support measures can create new challenges for development and trade.
Honors
Dannagal Goldwaithe Young, associate professor in the Department of Communication, has been selected as the inaugural recipient of the Dr. Robert M. Entman Award in Democracy and Political Communication granted by the School of Media and Public Affairs (SMPA) at The George Washington University. The award, established to honor and recognize Dr. Entman's significant contributions to the field of political communication, is given annually for excellence in political communication research. The SMPA selects a political communication researcher whose work is publicly engaged, related to topics that are vital to the health of contemporary American democracy and of exceptionally high quality. Its committee recognized Young's engaging and pathbreaking work in the field, including her book, Irony and Outrage: The Polarized Landscape of Rage, Fear, and Laughter in the United States, which was described by SMPA Director Silvio Waisbord as rigorous, timely and public-facing.
MFA student Michael Dela Dika has been selected to receive a full scholarship to attend the prestigious 2021 Penland School of Craft, an international center for craft education dedicated to helping people live creative lives, located in the Blue Ridge Mountains of North Carolina.
Professional selling and sales management minor students Kyle Balasny and Shannon McDermott, both seniors, represented UD and placed sixth overall in the National Shore Sales Challenge, held at Salisbury University in March. Students from 46 universities competed in a role-play and speed-selling competition during the two-day event. Eighty-seven students participated in the role-play competition, which consisted of three rounds, where a business executive acted as a potential buyer. The speed-selling competition attracted 169 students who created and delivered 60-second pitches to executives. Scores for all competitors from each university across both events were used to determine the overall ranking. The strong performance by Balasny and McDermott helped UD secure a top 10 placing. Balasny, who is a finance major in the Alfred Lerner College of Business and Economics, placed third overall in the role-play competition and received a $500 cash prize. McDermott, biological sciences major with a chemistry minor in the College of Arts and Sciences, placed third in the first round of the role-play competition. Both also participated in the speed-selling competition. The Lerner College's faculty members Dan Alia and John Scott helped Balasny and McDermott prepare for the competition.
Exhibitions
Living Wonderland, by Gary Chang, assistant professor of art and design, was selected as one of the 21 pieces in the Future Vision, part of the Processing Community Day 2021 @ Porto Conference, an online, international exhibition focusing on generative art with creative coding, held Feb. 11-March 11.
Work by alumna Mia Muratori, who earned her MFA at UD in 1996, was shown in the exhibition "Abstraction Now: Selections from the Yellow Chair Salon" at the Truro Center for the Arts at Castle Hill in Truro, Massachusetts.
Robyn Phillips Pendleton, professor in art and design, juried the 34th annual McNeese National Works on Paper Exhibition, on view at Grand Gallery, McNeese State University, Lake Charles, Louisiana, March 25-May 6, 2021.
To submit information for inclusion in For the Record, write to ocm@udel.edu and include "For the Record" in the subject line.