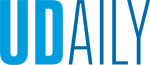 For the Record, April 2, 2021
Article by UDaily staff April 02, 2021
University community reports recent presentations, performances, honors
For the Record provides information about recent professional activities and honors of University of Delaware faculty, staff, students and alumni.
Recent presentations, performances and honors include the following:
Presentations
On March 19, 2021, the Lerner College's Institute for Financial Services Analytics and the College of Engineering's Department of Electrical and Computer Engineering's Distinguished Speaker Series celebrated the 50th anniversary of the development of the Ridge Regression. This world-famous statistical model, which shaped the field of machine learning, was developed in 1970 by University of Delaware Prof. Arthur Hoerl, who served on the UD faculty from 1967 until he retired in 1986, and alumnus Bob Kennard, DuPont research statistician who earned his bachelor's degree in physics in 1949 and his master's degree in statistics in 1952, both at UD. The Ridge Regression is still used today. Prof. Hoerl's son and alumnus Roger, associate professor of statistics at Union College who earned his master's and doctoral degrees at UD, presented the story behind the development of the Ridge Regression during a recorded webinar attended by more than 70 people, including Prof. Hoerl's family. The Ridge Regression was first introduced by Prof. Hoerl and Dr. Kennard in 1970 in their Technometrics papers "Ridge regressions: biased estimation of nonorthogonal problems" and "Ridge regressions: applications in nonorthagonal problems." This was the result of 10 years of research into the field of ridge analysis. The Ridge Regression is a method of estimating the coefficients of multiple-regression models in scenarios where independent variables are highly correlated. It has uses in fields including econometrics, chemistry and engineering.
Performances
Alumnus Jon Smith, who earned his bachelor of music degree at UD in 2014, can be heard as a member of the London Voices on the soundtrack of Disney's new release Raya and the Dragon.
Honors
Michael Kyle, scientific applications consultant in UD Information Technologies Research Cyberinfrastructure, has been selected as a 2021 Trusted CI Open Science Cybersecurity Fellow. As a fellow, Kyle will have access to training and other resources to foster his professional development in cybersecurity. In exchange, he will champion cybersecurity for science in their scientific and geographic communities and communicate challenges and successful practices to Trusted CI. In his current role, Kyle works directly with UD researchers and its partnering organizations to assist them in the best use of UD's HPC resources. He is working on a master's in cybersecurity at UD and wants to combine his passions for cybersecurity and research cyberinfrastructure to continue developing a safe and secure computing environment for all types of research.
Two compositions by Dan Armistead, a UD alumnus now completing his master of music degree here, have advanced to the semifinals in the Wind Ensemble and Orchestral Divisions for The American Prize. The works are 'Perpetual Ascent' for Wind Ensemble and In the Midst of Desolation for Symphony Orchestra.
Sebastian Cioaba, professor of mathematical sciences, has recently joined the Editorial Board of the journal Discrete Mathematics as an associate editor. The research areas covered by Discrete Mathematics include graph and hypergraph theory, enumeration, coding theory, block designs, the combinatorics of partially ordered sets, extremal set theory, matroid theory, algebraic combinatorics, discrete geometry, matrices, discrete probability and parts of cryptography. Items in the journal, which was established in 1971, include research articles (Contributions or Notes, depending on length) and survey/expository articles (Perspectives). Efforts are made to process the submission of Notes (short articles) quickly. The Perspectives section features expository articles accessible to a broad audience that cast new light or present unifying points of view on well-known or insufficiently-known topics. Discrete Mathematics also publishes occasional special issues containing selected papers. Such issues are fully refereed and adhere to the normal high standards of the journal. Cioaba also serves on the editorial boards of Linear Algebra and its Applications, Linear and Multilinear Algebra and The Electronic Journal of Linear Algebra.
Joshua Glasner, who earned his bachelor's degree in applied music-voice at UD in 2011 and is currently assistant professor of music at Clarke University in Iowa, is the first UD alumnus to be chosen to take part in The National Association of Teachers of Singing (NATS) 2021 Intern Program. This 10-day forum pairs experienced and recognized master teachers with 16 talented early-career NATS members.
A research article coauthored by Carlos Asarta, professor of economics and the James O'Neill Director of the Center for Economic Education and Entrepreneurship at the Alfred Lerner College of Business and Economics, was cited in the March 20 edition of The Economist. The article, titled "Teaching Methods in Undergraduate Introductory Economics Courses: Results From a Sixth National Quinquennial Survey," was published in The American Economist in March 2021. From the abstract: "This article presents the first report of basic findings from the 2020 online administration of the survey on teaching and assessment methods. Focusing on the teaching methods in introductory economics courses (i.e., principles and survey courses), the authors find that very little has changed in the past quarter-century. The typical instructor in introductory courses is predominantly a male, Caucasian, with a PhD. 'Chalk and Talk' remains the preferred method of instruction in introductory courses, along with the use of textbooks. The use of 'student(s) with student(s)' discussions in the classroom, as well as cooperative learning/small-group assignments, has increased since 2010. Lessons, activities, and references that address diversity, inclusion or gender issues, however, are almost never used in introductory economics courses."
Alumnus Edward Urban, former executive director of the Scientific Committee on Oceanic Research (SCOR), has been named a fellow of The Oceanography Society (TOS) based on the outstanding service and leadership that he has provided for several decades to the oceanographic community. According to the TOS website, fellows are individuals who have attained eminence in oceanography through their outstanding contributions to the field of oceanography or its applications during a substantial period of years. Urban received three degrees from UD, including a Ph.D. in applied ocean science and marine studies, his M.S. in marine studies and an M.B.A. in general business administration. He served as a John A. Knauss Marine Policy Fellow from UD to the U.S. National Research Council (NRC) in 1989 and continued at the NRC until 2000. Urban served as the executive director of SCOR from 2000–2020 and now serves as the project manager for the SCOR/POGO International Quiet Ocean Experiment and assists with SCOR financial activities. He moved the SCOR Secretariat from Johns Hopkins University to the University of Delaware in 2007.
Master of music student Kristian Schembri's composition for soprano, alto, tenor and bass (SATB) chorus has reached the semifinals of The American Prize. His work, Ithos, which won the UD Symphony Orchestra competition, has also been selected as one of six pieces to be recorded, from more than 100 submissions worldwide, by the Brno Philharmonic for release on Ablaze Records. Schembri has been accepted to the 2021 Atlantic Center for the Arts.
To submit information for inclusion in For the Record, write to ocm@udel.edu and include "For the Record" in the subject line.