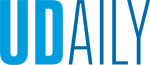 First Lady of Education
Article by Artika Rangan Casini, AS05
People have often asked Jill Biden why she continues to teach, and her answer is simple.
"It's you," she told the graduates of UD's 2010 winter Commencement. "It's the students: students who overcome obstacles, students who dare to think and dream big."
A passionate educator, an advocate for historically underrepresented students and the first lady of the United States of America, Biden, AS75, EHD06EdD, 10H, has long recognized the transformative power of education.
"The University of Delaware transformed me because that's what education does," she told the Class of 2010. "Your best professors can inspire you. Your peers can motivate you to be better than you ever imagined. Your favorite courses can literally alter the path you take in life."
For Biden, the path has always been teaching—first at the high school level, then at a psychiatric hospital, and later, at community colleges. At Delaware Technical and Community College, and now at Northern Virginia Community College, Biden has seen firsthand the courage and determination of adults working to create better lives for themselves.
"They wanted to be there—really wanted to be there," Biden wrote in her 2019 memoir, Where the light enters. "They cared about education in a way that people who have never had to fight just to be in class, who have never skipped dinner just to save up for tuition, just couldn't understand. It was such an honor to be the person to walk them through their studies, to give them the key that would unlock something life-changing."
Speaking to the Class of 2010 almost a decade before, Biden acknowledged that her community college students likely differed in age and background from the Blue Hen graduates before her. "But their stories are ultimately the same as yours and mine," she added. "It's the story of education changing lives, building confidence and opening doors."
And those doors must always expand. That is the very essence of education, and of UD's motto itself: Knowledge is the light of the mind.
It is a light that burns brightest when shared with others, Biden believes.
"Let your education continue, wherever you go next," she advised Blue Hens in 2010. "Open your eyes to the world around you and be curious about everything in your path.
"But keep your eyes open to others," she continued. "Imagine what they are capable of being and becoming, because you owe it to them, and to yourselves, to pass along that knowledge, that passion, and now, that well-deserved UD education."