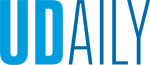 Spring brings tempered optimism
Article by Eric Ruth April 30, 2021
Faculty Senate holds April meeting
Spring sunshine and more-plentiful Covid-19 vaccines have given socially distanced Blue Hens a bright ray of hope for the kind of fall they remember.
Those optimistic feelings are surely welcome, so long as they're tempered by reality, and accompanied by caution, University of Delaware President Dennis Assanis told professors at April's regular meeting of the Faculty Senate.
"I want to take this opportunity to thank you from my heart for your patience, your cooperation, your resilience for over 12 months now," Assanis told the senators. "Obviously this pandemic will come to an end. We're not quite there yet though, and I want to ask everybody to continue to do two things: Not let your guard down, and get a vaccine as soon as it is offered to you.''
Survey responses from 6,700 students and employees recently showed that 71% have received at least one vaccine shot. "Only 160 have said they're not interested in being vaccinated, which really speaks to the kind of culture that we like to institute here, which is really a culture and an ethos of respect for each other," Assanis said.
As vaccines roll out, the virus' presence on campus is waning, Assanis said. "For several weeks in a row, we are basically seeing in our surveillance testing that the positive rate around our campus is down to 1%, which is phenomenal."
UD aims to have vaccinations in the arms of everyone on campus who wants one by fall, but the situation is complicated by the troubled rollout of the one-shot Johnson & Johnson vaccine. "We hope that we'll be 95% normal by the fall, and we hope that we will be able to vaccinate the majority of our students before Commencement and before they go home for the summer break," Assanis said.
At the same time, the pandemic's shifting dynamics also have the potential to complicate plans in months ahead, Provost Robin Morgan told the professors. "Our surveillance numbers look really good, but there is some concern with variants. Variants are spreading very rapidly on other campuses. It's a race between getting our students vaccinated and getting out ahead of those variants.
As UD develops this fall's testing protocols, it is already seeing optimistic trends in fall's applications and admissions numbers. Undergraduate applications are up for the second straight year. "This year we've topped last year by 1%," Assanis said. "We have 33,700 undergraduate applications."
Undergraduate applications from Delaware residents stand at 3,376, which is 6% higher than two years ago. Out-of-state applications are up 30% from two years ago. International applications are down 20% from last year, and off 11% from two years ago, following broader trends in higher education.
UD is extending its acceptance deadline from May to June 1 to help counter the extraordinary market dynamics, and enrollment numbers should pick up later this spring, Assanis said.
Graduate school applications are already up 20% over this time last year, and acceptance of graduate admission offers is up 53%. "Underrepresented minority recruiting efforts are really looking good, and acceptance is up 24% over last year," Assanis said.
UD plans to hold spring Commencement with a 23% capacity limit Delaware Stadium, which would host college ceremonies in daily sessions between Thursday (May 27) and Sunday (May 30). The long-awaited Commencement for the Class of 2020, which was postponed by the pandemic, is set for Sunday, May 30, at 10:30 a.m.
Administrators are aiming to include a measure of face-to-face instruction in about 75% of fall classes, and that number could rise depending on social distancing practices.
Classes will be held in spaces that best suit social distancing and appropriate ventilation, Morgan said, noting that some older buildings have limitations. As a result, professors may have to teach in buildings other than their current office location, she said.
In other matters, senators voted to reject a proposed revision of the Faculty Handbook's guidelines on accommodating students' religious holidays. Earlier this year, the senate had approved a resolution to make the academic calendar more inclusive by adding the major Muslim and Hindu holidays.
This month's resolution, on the other hand, would have amended the Faculty Handbook to make it more "neutral," removing references to specific religions and referring professors to a separate online calendar of holidays.
Other senators, however, felt that omitting specific religions from the handbook would run counter to faculty's goals of promoting inclusivity, and that new language requiring two-weeks' notice from students was "draconian." Some were bothered by new version's removal of language that explicitly encouraged faculty not to schedule exams or require the submission of special assignments during holidays.
The proposed revisions to the handbook failed 30-34.
Senators also gave their approval to several new degree and certificate programs:
A 4+1 bachelor's/master's degree in Biomedical Engineering and Robotics;
Master's and doctoral degree programs in Education and Social Policy;
A Certificate Program in Equine Therapeutics;
A dual degree program that will offer a PhD in Applied Mathematics and MS in Data Science, to begin in the 2021-22 academic year;
A dual degree program that will offer a PhD in Mathematics and MS in Data Science, to begin in the 2021-22 academic year; and
A dual degree program that will offer a Doctor of Philosophy/Master of Science in Data Science, to begin in the 2021-22 academic year.
Senators also approved a one-year extension for the academic review needed to make the Meteorology and Climatology bachelor's degree permanent.
March action
At the Faculty Senate's March meeting, senators passed a resolution to promote the vaccination of higher education faculty and staff across Delaware. The recommendation asks that these workers be recognized as essential — alongside K-12 educators — under phase 1B of the state's vaccine rollout. It also asks that a plan be established between the University and the state for inoculating eligible members of the UD community.
Other resolutions included a recommendation to disestablish UD's master of arts program in agricultural education; a recommendation to establish Faculty Senate review of all non-credit certificates and courses so that they can be listed, along with for-credit classes, in UD's course catalog; and a recommendation allowing UD faculty to choose online instruction at any point during the spring semester, should the coronavirus situation deteriorate. All passed. Additionally, the Senate's consent agenda, including 14 recommendations for revisions to various graduate program requirements, passed unanimously.
Senate President Charles Boncelet, professor in the Department of Electrical and Computer Engineering, made several announcements, including the need for people to volunteer for Senate committees and to run for Senate office, since many positions will be opening this spring. (Interested parties should contact Allison Karpyn, chair of the Committee on Committees and Nominations, or COCAN.)
Complete minutes of the March and April meetings of the Faculty Senate are available on the senate's website.