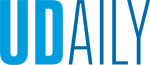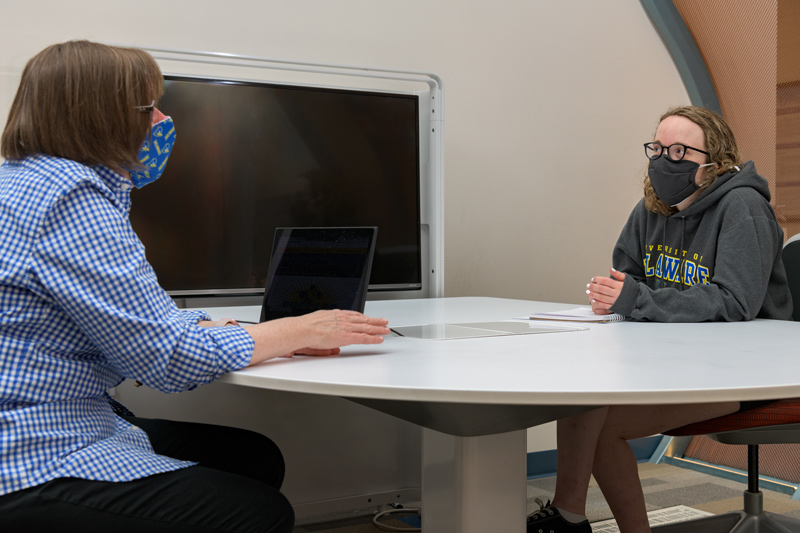 Excellence in academic advising
Article by Nikki Laws Photos by Evan Krape April 12, 2021
New adviser satisfaction survey highlights success of University-wide efforts
The University of Delaware's Student Success Initiatives has recently announced the outcome of its first multi-college adviser satisfaction survey.
Among 1,100 respondents, 92% reported being satisfied or very satisfied with their academic adviser.
According to Naomi Nash, director of Student Success Initiatives, the primary goal of the survey was to gain student perspectives on UD's enhanced model for standardized support.
"In 2018, a task force on undergraduate advising provided a number of recommendations to improve the accessibility, consistency and quality of academic advising across colleges," Nash said. "Since then, we've made many changes that allow us to better support student success. The survey allowed us to get a pulse on the things we're doing well, and the few areas where we can still improve."
What's working
Since 2018, the University has invested in growing its staff of academic advisers, who partner with faculty to ensure that students are set up to Finish in Four, a University effort to help students graduate in four years.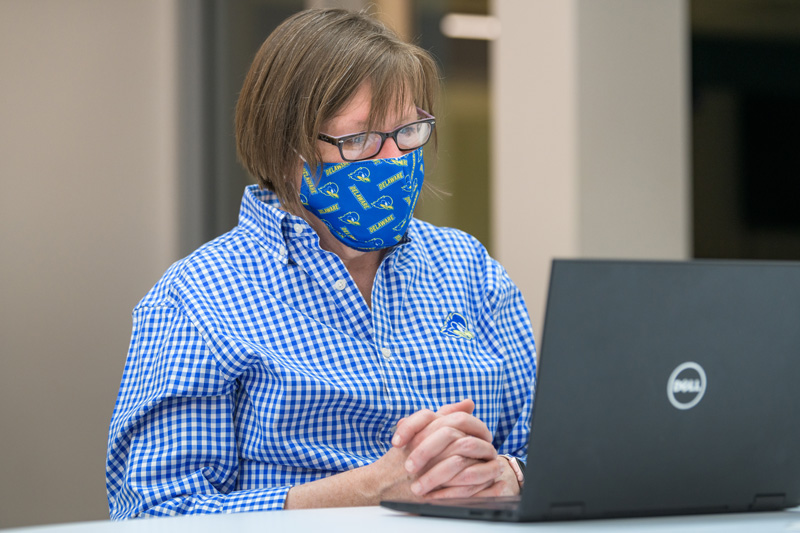 "While there are some variations, the goal was to set first and second year students up with a dedicated staff adviser in their college to develop academic goals, map out a plan, understand policies and connect with universitywide support," Nash said. "In their junior and senior years, many students would transition to a faculty adviser, who would be equipped to answer questions about undergraduate research, internships, careers and graduate schools." The survey results celebrate the work of these professional advisers. Among respondents, 97% agreed that their adviser is knowledgeable about degree requirements and listens and respects them as an individual.
Students also had the opportunity to share personal stories about how an academic adviser has impacted their success.
Sophomore Anthony Monfredo learned after his first semester that being a chemical engineer wasn't the right fit. That's when he transferred to the University Studies Program and met his adviser, Moira Curtis.
"My whole life I'd never had any academic problems, but I struggled when I first came to UD. After that fall, I was on academic probation and really nervous. Moira helped me see that there wasn't anything wrong with me," he said. "She helped me find a major and answered any other question I had, but never spoon fed it to me. She pointed me in the right direction and allowed me to make it happen." Monfredo said he has now found success in business analytics.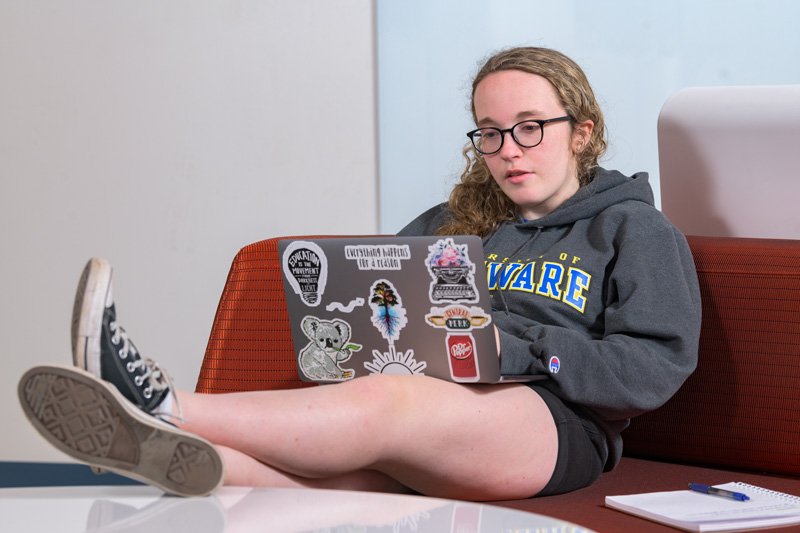 Grace Fritz, a sophomore operations management and marketing major, said that her adviser, Keri Rodney, always knows exactly who she is. "When I meet with my adviser, she remembers everything about me. I know she is really busy and helps many students. That kind of preparation is time-consuming, but I appreciate it."
Fritz added that Rodney helps her thrive in the present and envision the future. "I'm someone who likes to plan. So, it was cool that she helped me see everything I needed to do to graduate in four years."
To aid advisers, the University has expanded its utilization of the Blue Hen Success platform, an online advising tool that provides predictive analytics, manages workflows, facilitates communication and allows units to coordinate care.
"The system streamlines many of the administrative tasks that previously took up so much of the advisers' time. Plus, students don't have to go scrambling for information. They can easily identify and connect with their network of support whenever and wherever they're thinking about it," said Colleen Kent Greenstine, assistant director of Student Success Initiatives.
Adviser David Schultz said that Blue Hen Success allows him to reach out to his students with tailored resources throughout the year. "If I'm not regularly communicating with my students, then I'm not helping them. I have to make an effort to know them, understand their needs, and let them know that I'm accessible. The data and campaign functions in Blue Hen Success allow me to do that."
The homegrown UD Advising Network has also evolved to aid both staff and faculty advisers with professional development activities. Their March 2021 conference yielded over 70 participants and featured about a dozen sessions.
"As an institution, we have made so much headway towards our initial goals, but we're definitely not done. It is a constant work in progress," said Nash.
COVID-19 silver linings
Like others in higher education, the advising community hopes to continue innovating based on lessons learned from the coronavirus (COVID-19) pandemic.
"In the survey, 97% of students stated that they want virtual advising to continue in addition to in-person appointments," said Nash. "We want units to consider a hybrid model as soon as it's safe."
Monfredo agreed that attending advising appointments online was more convenient. "I liked virtual meetings because I could just open my laptop and be there," he said. "I could be finished in 15 minutes instead of having to put aside an extra 30 minutes to walk to my adviser's office and back."
Schultz said that advisers and students have greater access to each other than ever, especially in Winter and Summer Sessions. "During the semester, students are mainly focused on their classes, what they will take next and how these will fulfill requirements. Being able to reach out when things are quieter allows us to have bigger conversations," he said. "Of course, I think we can take some of these advantages of virtual advising into the future. But, as humans, we'll need in-person interaction too."
The Blue Hen Success platform will remain an indispensable tool for advisers as they continue to adapt. "The Educational Advisory Board (EAB) responded at the start of the pandemic by adding a Zoom URL field for appointments. This allows our advisers to host remote or in-person meetings. We're confident that EAB will continue to evolve to meet the needs of today's student," said Nash.
Advice for Blue Hens
With fall semester registration opening on Monday, May 3, many students will begin reaching out for their adviser's help.
Fritz reminded fellow Blue Hens to fully embrace their adviser's support. "Take advantage of every opportunity to meet with your adviser. Tell them about your weaknesses and your strengths. It gives them a clearer view of how they can help you."
Students are invited to log in to Blue Hen Success to connect. All members of the University community can learn more by visiting the Advising Central website.