UD alumnus launches Pilots to the Rescue: youtube.com/watch?v=KPtUMmGxI0Q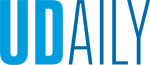 Dog is his co-pilot
Article by Artika Casini, AS05 April 28, 2021
The animals know.
Abandoned, injured, neglected or abused, the furry souls that board Michael Schneider's airplane somehow know that better days await.
As founder of the Pilots to the Rescue nonprofit, Schneider, AS98, provides weekly life-saving flights for dogs, cats, even the occasional red wolf. It's his way of merging personal hobby with a deeper philosophy.
"Life's not about you," the Blue Hen says. "The more you give to others, the more you gain in return."
An international relations major, Schneider has had a long career in the hospitality and interior design industry, serving as founder and publisher of Boutique Design and now as president and CEO of business-to-business venture NEXT Events. But it's his desire to serve others that bring him the greatest meaning.
Schneider sees an exponential effect in rescuing animals who will bring love to a future home. It's a joy even better than flying.
"A lot of people in recovery come to a moment of clarity," says Schneider, who quit drinking for 11 years. "You're seeking out a feeling artificially, but you can reach this moment naturally."
It can come from soaring through the skies, one with the machine, present to every precious moment. But it can also come from giving back, doing good, helping others.
No act is too small, and no life too insignificant.
Take Maynard, for instance, a three-legged lab mix who nuzzles gently in Schneider's arms. Or Hopper, a 60-pound dog with cerebral palsy.
"It makes us all better people to help those in need," says Schneider, "no matter how many legs they have."